1933 Redux: Vatican Signs Treaty with Terror "State of Palestine"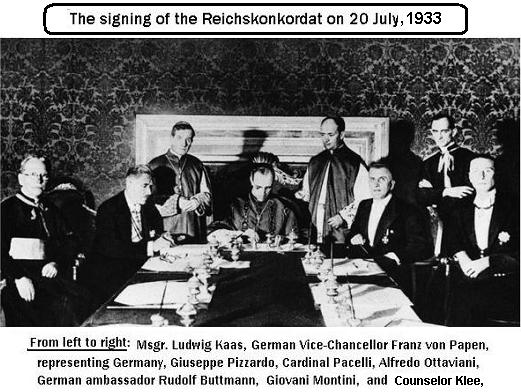 There is no such thing as Palestine or a Palestinian. It is a propaganda war intended to destroy the Jews.
Just like with Nazi Germany, the Vatican is on the wrong side of history ….. again.
In a supreme act of dhimmitude and submission, the Vatican has signed a treaty with the terror entity, 'the state of Palestine." Decades of terror and slaughter is rewarded by the central governing body of the Catholic Church. Refusal to live side by side with the tiny Jewish state is rewarded with official recognition from the Vatican.
The wholesale slaughter of Christians by the very same adherents to the ideology of the "Palestinian state" is largely ignored by the Vatican. Instead sweeping declarations of idiocy are issued with solemnity such as "equating Islam with violence was wrong". And so on.
More absurd babble accompanied this 'treaty' with the Vatican saying it hoped its "legal recognition of the state would help stimulate peace with Israel." Why would it? If the jihadists got official recognition from the Vatican by refusing to make peace and refusing to ever recognize the Jewish state why would it lead to "peace". Terrorism works, why stop?
Christians are being slaughtered in a wholesale genocide in the jihad raging in the region and the Holy See is rewarding their executioners.
France recognized the "Palestinian state" and we see how well that is working out for them. The Vatican can expect the same.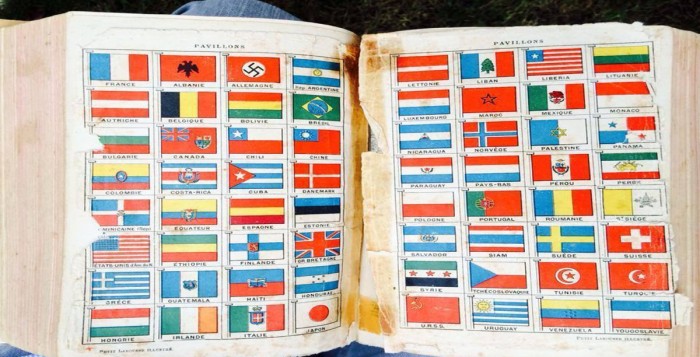 Let we forget, after defeating the Jews, Rome changed Israel's name to Palestina in order to humiliate them. Palestina was deritive of Israel's worst enemy, the Philistines. Israel is Palestine.
A more fitting name for the terror state of "Palestine" would be Philistine".
And before there ever was a Vatican: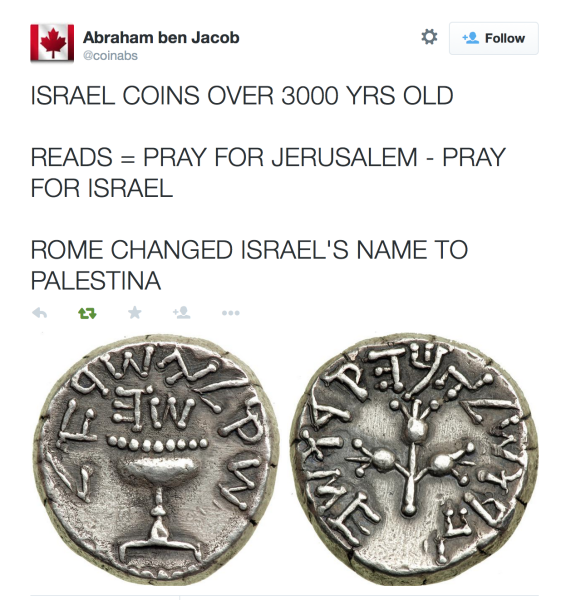 Vatican signs treaty with "State of "Palestine", AP, June 26, 2015
VATICAN CITY (AP) — The Vatican signed a treaty with the "State of Palestine" on Friday, saying it hoped its legal recognition of the state would help stimulate peace with Israel and that the treaty itself would serve as a model for other Mideast countries.
Vatican Foreign Minister Paul Gallagher and his Palestinian counterpart, Riad al-Malki, signed the treaty at a ceremony inside the Vatican.

Israel expressed disappointment when the Vatican announced last month that it had reached final agreement with the "State of Palestine" on the treaty regulating the life of the Catholic Church in the Palestinian territories.

It repeated that regret in a Foreign Ministry statement Friday, saying the move hurt peace prospects and would discourage the Palestinians from returning to direct negotiations. It warned that it would study the agreement "and its implications for future cooperation between Israel and the Vatican."

Gallagher, though, said he hoped the Vatican's recognition "may in some way be a stimulus to bringing a definitive end to the long-standing Israeli-Palestinian conflict, which continues to cause suffering for both parties."

He said that he hoped the treaty could serve as a model for the church in other Mideast countries, where Christians are a minority and often persecuted.

The Vatican had welcomed the decision by the U.N. General Assembly in 2012 to recognize a Palestinian state and had referred to the Palestine state since. But the treaty marked its first legal recognition of the Palestinian territory as a state.

Al-Malki called the treaty an "historic agreement" and said it marked "a recognition of the right of the Palestinian people to self-determination, freedom and dignity in an independent state of their own, free from the shackles of occupation."

The United States and Israel oppose recognizing the Palestinian state, arguing that it undermines U.S.-led efforts to negotiate an Israeli-Palestinian deal on the terms of Palestinian statehood. Most countries in Western Europe have held off on recognition, but some have hinted that their position could change if peace efforts remain deadlocked.

Israeli Foreign Ministry spokesman Emmanuel Nahshon called the treaty itself one-sided, saying the text ignored "the historic rights of the Jewish people in the Land of Israel and to the places holy to Judaism in Jerusalem."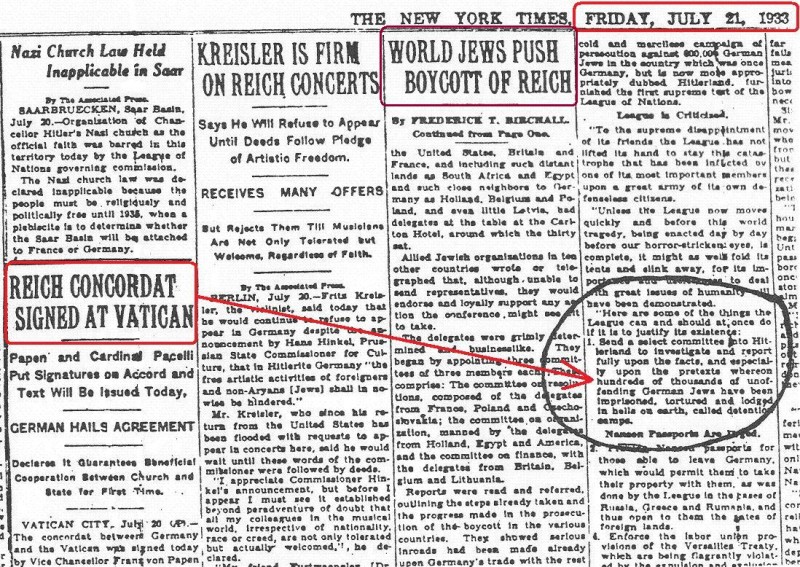 http://pamelageller.com/2015/06/1933-redux-vatican-signs-treaty-with-terror-state-of-palestine.html/