20 Watchdog Groups Want University of California Anti-Semitic Course Removed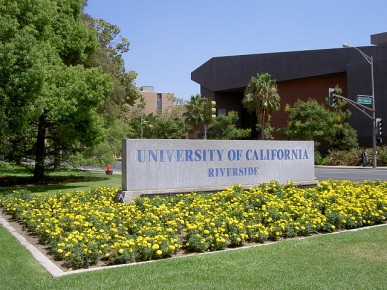 On Thursday, twenty Jewish and education advocacy groups organized by The AMCHA Inititative wrote the University of California (UC) Riverside chancellor calling on him to cancel an anti-Semitic course being offered this quarter. The class, titled, "Palestine & Israel: Settler-Colonialism and Apartheid," is being taught by Tina Matar, an undergraduate student in UC Riverside's Students for Justice in Palestine chapter [there is no such thing as a "Palistine"].
The letter to the chancellor read: "The course schedule is filled with egregiously one-sided, anti-Israel readings and films that falsely paint Israel as a settler-colonial and apartheid state, hold Israel to a double standard to which no other democratic country is held, vilify and demonize Israel and Israel's supporters, and argue for an end to the Jewish state; these tropes are all considered anti-Semitic according to the U.S. State Department's definition of anti-Semitism."
As the groups assert that Matar will likely attempt to politically indoctrinate the students, as the course syllabus indicates, they said that the course violates University policy.  The letter also asked the university to investigate the Office of Undergraduate Education and the R'Course Governing Board, which must approve student-led classes.
Matar authored the anti-Israel divestment resolution passed by the UC Riverside student senate last year. UC Riverside English professor David Lloyd sponsored the course; he is also the faculty sponsor for the UC Riverside SJP group, an international leader of the BDS movement and the founder of the U.S. Campaign for the Academic and Cultural Boycott of Israel.
Last year, UC administrators told the groups protesting the new course that UC faculty were banned from bringing anti-Semitic propaganda into the classroom; as UC Provost Aimee Dorr explained, the Regents Policy on Course Content and other UC policies ban student and faculty instructors from using the classroom for political propaganda or advocacy
The letter to the chancellor can be seen here.
http://www.truthrevolt.org/news/20-watchdog-groups-want-uc-riverside-anti-semitic-course-removed