Of the people? Don't think so: "9 of 20 Richest Counties in U.S. in Washington D.C. Suburbs"
According to the Census Bureau, our nation's capitol contains the five richest suburbs in the United States, proving there's more than just the East Coast and West Coast bubbles.
When ranking median household income between 2012-2016, here are the top five:
1. Loudoun County, VA – $125,672
2. Falls Church City, VA – $115,244
3. Fairfax County, VA – $114,329
4. Howard County, MD – $113,800
5. Arlington County, VA – $108,706
​Four other counties also made the top twenty, including three more in Virginia and one more in Maryland:
9. Fairfax City, VA – $104,065
14. Montgomery County, MD – $100,352
17. Prince William County, VA – $98,546
20. Stafford County, VA – $97,528
For comparison, the nationwide median household income for those same years was $55,322. Welcome to the poor house, everyone. But don't worry, D.C.'s got our backs! They understand what it's like to be the little guy.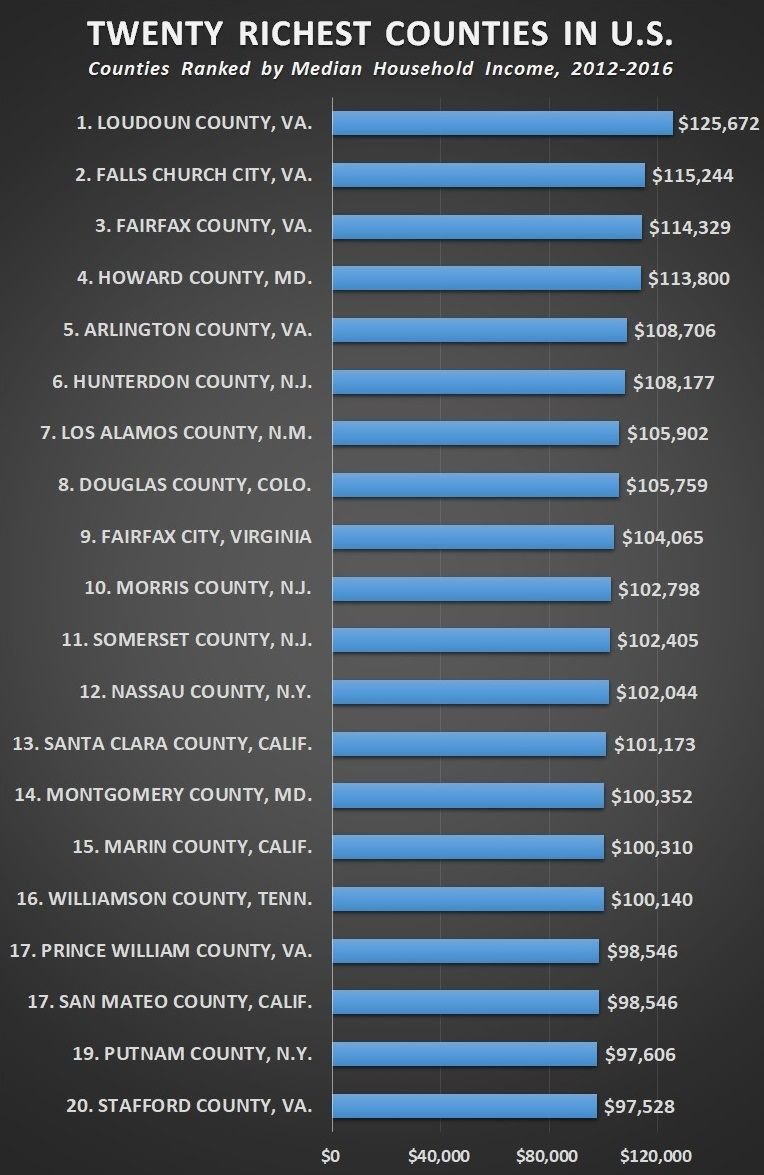 http://www.truthrevolt.org/news/9-20-richest-counties-us-washington-dc-suburbs