After Brexit results, Biden warns of XENOPHOBIA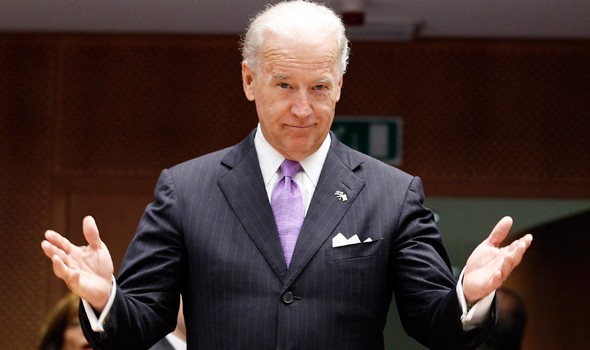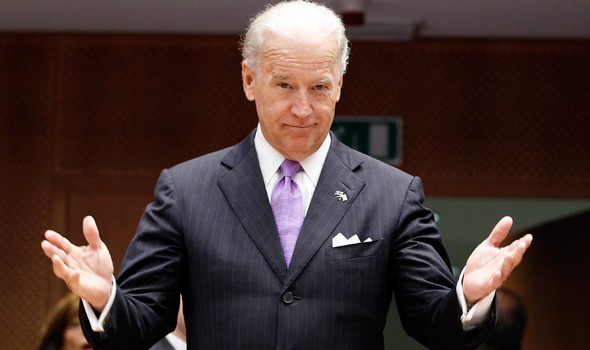 The Vice Chump of the United States is poo-pooing the Brexit results by warning of leaders peddling xenophobia, nationalism, and isolationism:
CNN – Instability in Europe and beyond is providing "fertile terrain for reactionary politicians and demagogues," Vice President Joe Biden cautioned during remarks in Ireland on Friday.

Listing global irritants like mass migration, terrorism, climate change, Biden said those factors are leading to leaders "peddling xenophobia, nationalism, and isolationism," including in the United States.

"To play to our fears rather than, as Abraham Lincoln said, to appeal to our better angels, build walls instead of bridges — it has been un-American what we have been seeing," Biden said in Dublin. "It's not who we have become. It is not who we are."

Biden's remarks came as the world reacts to the United Kingdom's vote to exit the European Union. He warned against global trends toward nationalism "in Europe and other parts of the world."

Earlier Friday, Biden said the U.S. "respects" the UK's decision, but admitted he and President Barack Obama had wished for a different outcome.

"I want to ensure all of you in this room that America's special bond with the United Kingdom runs deep and will endure. And our relationship with Ireland and the European Union will remain the cornerstone of our global engagement," Biden said at Trinity College in Dublin.
So if you want to protect your borders, protect your culture, and protect your economy from the mass migration of people who have completely different values, the you must be a xenophobe, a crazy nationalist and an isolationist.
What nonsense. It's idiots like this that lead to cultures being overrun by other cultures, all in the name of what they call 'values' and 'better angels'.
http://therightscoop.com/after-brexit-results-biden-warns-of-xenophobia/