Anti-Semitic Crimes Against Jews Surge in London – Spike 93%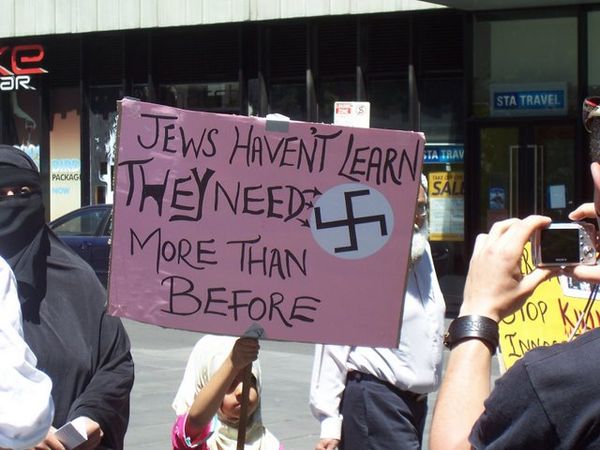 According to figures from the Metropolitan police, hate crimes against the Jewish community in London has surged a stunning 93.4% in the last year.
A new report by International Business Times UK highlights the disturbing trends … citing statistics from the London police, IBT UK reports that over the last twelve months, police recorded 499 anti-Semitic crimes, almost double the 258 recorded in the previous year span.
Anti-Semitism prevention group Community Security Trust told IBTimes UK the "big trigger events" of the last year, particularly the Gaza war and the Charlie Hebdo attacks, helped fuel anti-Semitism, leading to the "record high" number of incidents. A spokesman for the group explained that attacks had generally been on the rise since 2000, but had actually decreased from 2010-2013.
The increase in anti-Semitic sentiment and attacks has left a majority of Jews in the UK believing they have no long-term future in the country, and a quarter of the community saying they've considered leaving over the last two years.
http://www.truthrevolt.org/news/hate-crimes-against-jews-surge-london