Armored Troops, Border Guards, Furious at Amona Assignment: "We Didn't Enlist to Evict Jews"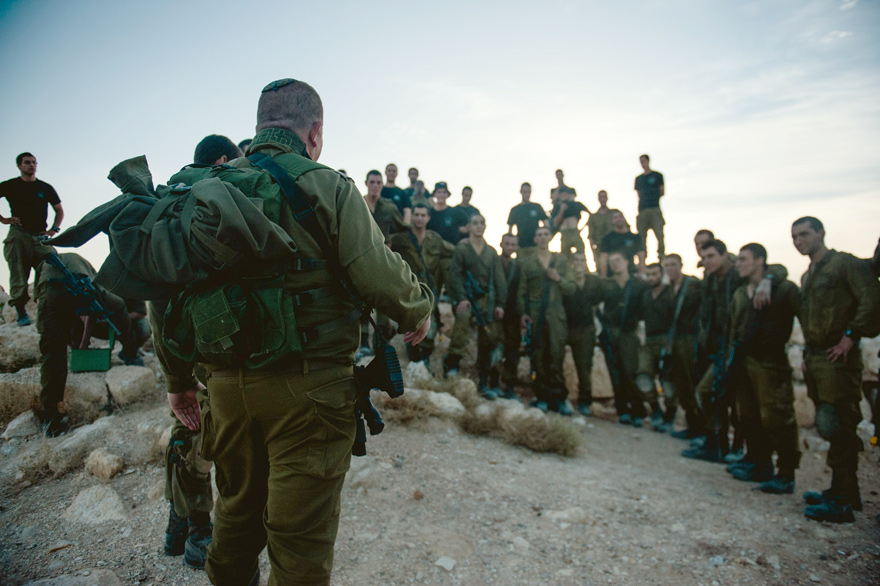 A lot has changed in Israel's public opinion since February 1, 2006, when an overwhelming force of 10,000 Police, Border Guard and IDF troops pounced on the community of Amona in Samaria to carry out Supreme Court demolition and eviction facing an estimated 4,000 Jewish residents and protesters. As the court decreed new date for the demolition and evacuation of hundreds of Amona residents, both Border Guard and IDF troops are anxious and angry about their assignment, according to 0404 News.
A Border Guard officer, assigned to train his troops to handle the evacuation using humane methods – as opposed to 2006, when police horses trampled them with their hooves – told 0404 News: "My friends and I are going to be posted in Amona. Since they've told us we can't sleep at night. … We enlisted to protect our brethren and here we're commanded to kick them out of their homes."
"I will carry out the mission, because we have no such thing as refusing an order," the officer said, "but the government of Israel should know that they are hurting us, hurting our future, and scarring us horribly for the rest of our lives."
Another Border Guard man said, "I will cry, I'll simply be crying when I receive an order to evict someone from their home by force. I don't know if I'm capable. How can I remove my brothers from their homes?"
And a third Guard said, "There's so much admiration in Israel for the Border Guard, and now they'll present us as criminals who evict Jews from their homes. It's a disaster."
In a separate story, 0404 News reported on IDF Armored Troops who are outraged after receiving word that they, too, would be assigned to Amona evacuations come December 25. It should be noted that back in 2014 the IDF announced it would no longer be taking part in removing Jews from their homes in Judea and Samaria. The announcement followed news of paratroopers who refused such an assignment in a remote outpost.
Armored Troops warriors have been adamant about their objections to such an assignment. "We didn't enlist in the IDF to evict Jews. We enlisted for the opposite reason – to guard Jews," one said. "Let the Chief of Staff do the evacuations himself, let's see him do it," said another, adding, "We are not ready to evict our brothers from their homes."
In March 2006, a Knesset committee inquiry into the events at Amona determined that security forces had employed excessive brutality, striking protesters with clubs and charging them with their horses.
Internal Security Minister Gideon Ezra was criticized for preventing police commanders from testifying at the hearings, and the committee found contradictions in the testimonies of IDF Chief of Staff Dan Halutz and the Internal Security Minister.
https://is.gd/sOwywc