BOMBSHELL: Judge Roy Moore Accuser Worked for Hillary Clinton, Joe Biden Campaigns, Part of the 'Resistance'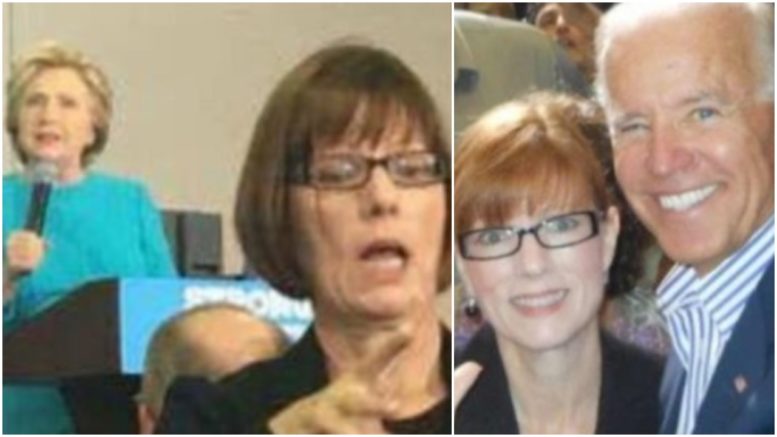 The Washington Post hatchet job, conveniently produced a month before the Alabama Senate election on December 12, wants us to believe that Christian constitutionalist Judge Roy Moore, 70, a former member of the Alabama Supreme Court who stood up to vicious leftist attacks for his fight for real marriage and the Ten Commandments, sexually assaulted a 14-year-old girl when he was 32, in 1979, and that somehow — after 40 years in public service — (judges are elected in Alabama where Moore served on the Alabama Supreme Court) this "news" never before surfaced.
Now we are learning — not shockingly — that the false accusations against Judge Roy Moore are politically motivated.
Deborah Wesson Gibson, one of Roy Moore's accusers, is a member of Progressive Politics Alabama and is someone who worked on the political campaigns of both 2016 Democrat presidential nominee Hillary Clinton and former Obama regime Vice President Joe Biden, providing sign language services.
Moreover, as the leading newspaper in Alabama reports, Gibson also provides services to leading Democrats like Sen. Patrick Murphy and Bill Nelson and shared campaign fliers of Roy Moore's Democrat opponent, Doug Jones, for the Alabama election slated for December 12.
Gibson did not respond to texts or email messages seeking a comment from AL.com about her politically-charged accusations. Other reports indicate that the accusers, Leigh Corfman and Gibson, have a history of making false allegations.
https://thepolitistick.com/bombshell-roy-moore-accuser-worked-hillary-clinton-joe-biden-campaigns/