College Republican threatened after asking Muslims to decry terrorism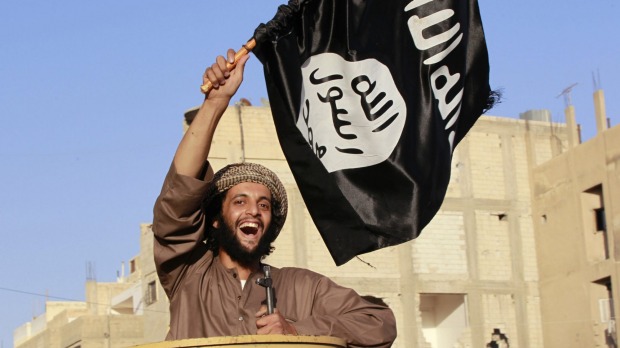 The leader of San Diego State University's College Republicans received threats of violence after he asked the campus's Muslim Student Association to condemn recent Islamic terrorist attacks.
SDSU's College Republicans president Brandon Jones announced on social media that soon after he wrote a letter to the school's Muslim group requesting them to condemn the deadly terror attack that recently took place in Barcelona, Spain, he received numerous violent threats – along with multiple demands that he resign as head of his conservative campus club.
"Unfortunately, until radical Islamic terrorism is disavowed by the Muslim Student Organization at SDSU, we cannot move forward in creating an inclusive environment for all students on campus," Jones wrote in a letter addressed to MSA that he posted on Facebook on August 17. "We ask the president of your organization to publicly condemn this morning's acts of radical Islamic terrorism in Spain and those acts similar in nature. If this request is not made, we ask that the president of the Muslim Student Association and any remaining Executive Officers not in compliance, resign immediately."
Condemning deadly ISIS terrorism no longer a no-brainer?
Instead of the Muslim student group condemning the Islamic State terrorist group's fatal mass killing, it shot back with accusations of hate speech, while Jones received a virulent backlash from Leftist groups on campus.
"The letter caused an uproar," The College Fix reported. "The national Muslim Student Association expressed support for the San Diego State chapter for 'their solidarity, strength and perseverance in the face of ignorance and hate.'"
One ultra-progressive group on campus, the Young Democratic Socialists (YDSA) of SDSU, demanded that the College Republicans leader recant his "bigoted attack" and issue a formal apology.
"We condemn the San Diego State College Republicans' disgraceful statement towards the SDSU Muslim Student Association and the SDSU Muslim community," YDSA declared in a statement on Facebook. "Retract and apologize now."
The Democratic student group then accused the SDSU College Republicans of inciting Islamophobia on campus.
"In our current political climate, Muslim students already feel threatened in their own country," the YDSA letter continued. "By insinuating that MSA members will be considered terrorist sympathizers unless they condemn an attack they had nothing to do with, your organization is making Muslim students feel even more unsafe on their own campus."
Another student group known as TASO (Transfronterizo Alliance Student Organization) – which claims to create an "inclusive campus environment for SDSU students who live a transborder lifestyle" – also condemned the College Republicans.
"We stand in solidarity with the SDSU Muslim Student Association against the Islamophobia perpetuated by the San Diego State College Republicans towards the Muslim student community at SDSU," TASO declared in a statement posted on Facebook. "The statement released on August 17, 2017 by the San Diego State College Republicans relating the Barcelona terrorist attack to the Muslim Student Association at SDSU is perpetuating an Islamophobic, hostile campus climate for our Muslim student community on-campus."
The "tolerant" group went on to proclaim that it has zero tolerance for those who request the campus community to reject Islamic terrorism.
"We demand a safe and inclusive campus environment for all San Diego State University students and will not tolerate further racist, xenophobic and Islamophobic letters by the San Diego State College Republicans toward any other student group or campus community," the group added, demanding that Jones be removed as the "extremist" leader of the College Republicans.
Is condemning terrorism wrong?
Jones insists that the College Republicans' request to MSA was made in the spirit of unity, and he rejected accusations that he was merely trolling the Muslim group – saying such claims were simply out-of-line.
"We weren't trolling anyone," the conservative college leader told The College Fix Tuesday. "We were looking for them to condemn the radical Islamic terrorist attacks, much like my organization condemned the acts of white supremacy and neo-nazism in Charlottesville."
He gave assurance that he and his club would not back down to the pressure of the politically correct groups on campus.
"The San Diego State College Republicans are standing by our statement we sent to the SDSU Muslim Student Association," Jones added. "As far as the distaste that some students have expressed towards me personally, I am baffled by the hypocrisy that comes from the Left. They have shown their true colors and have exposed their own double standard."
When questioned by the conservative media on the matter, Jones impressed the fact the he, his SDSU club and other chapters of his group from coast to coast are steadfast in their resolve that all students on college campuses in the U.S. must reject jihad as an attack on every American's safety and way of life.
"I stand by the statement we made," Jones told Fox News. "[The letter has the support of SDSU's College Republicans, and] fellow college Republican organizations across the nation have come out in support."
Campus rage
Reactions to Jones' letter include anonymous physical threats, protest warnings and even pleas for him to commit suicide.
"I hope you rot in he'll (sic)," one threat sent to Jones via text message read, according to Fox News. "We're coming for you this week … Watch ur back every step u take. SDSU campus will be the war zone against u inhuman rats."
Others made some heavy requests.
"You are obviously not fit to serve for requesting any such actions from the Muslim community, please resign immediately," one threatening email stated, Fox reported. "You sir are a racist, so please when convenient kill yourself."
According to Jones, the backlash on campus has just begun, and SDSU is committed to protect him.
"Jones said he also received an anonymous phone call from somebody who vowed to protest this week for his resignation and expulsion," Fox News's Nicole Darrah reported. "Jones said he received a call Wednesday afternoon from campus police, as well the Dean of Students, Dr. Randy Timm, to offer him use of campus safety resources. SDSU also said there was no confirmation of a protest scheduled on campus this week."
Jones thinks it is quite ironic that Muslims and Leftists on campus who profess to denounce violence and promote tolerance use physical threats and zero-tolerance messaging to try to get their message across.
"I think that again it just shows the hypocrisy of the Left when it comes to vioelence (sic)," Jones stated to Fox News via online correspondence.
https://onenewsnow.com/education/2017/08/25/college-republican-threatened-after-asking-muslims-to-decry-terrorism