Detroit: Nation of Islam members scream "Allahu akbar" as Farrakhan denounces Jews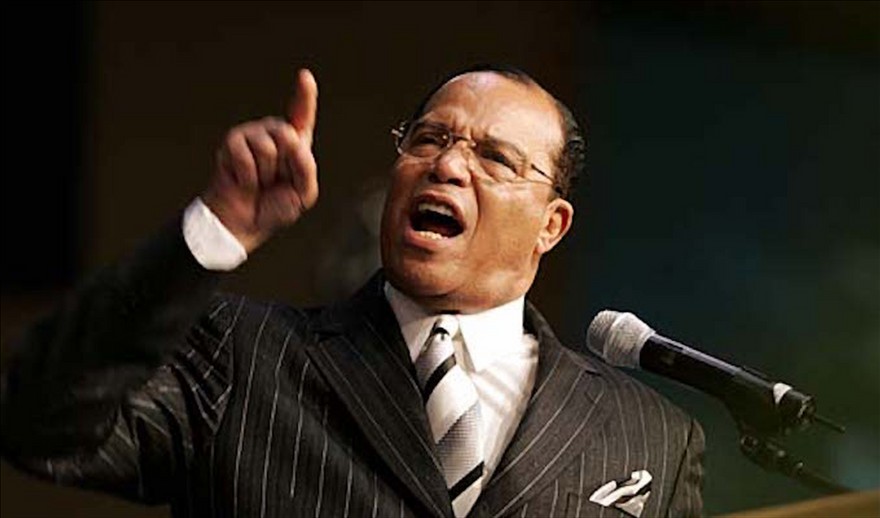 "I want to disabuse the Jews today of the false claim that you are the chosen of G-d — that Israel or Palestine belongs to you. I want to disabuse you of that. I'm going to tell you about your future. You that think you have power to frighten and dominate the peoples of the world. I'm here to announce the end of your time."
There is no such thing as "Palestine" or a "Palestinian". It is a lie and a propaganda war intended to destroy Israel the Jewish people. Click here for more information.
The man introducing Farrakhan said that "Allahu akbar" meant "G-d is greatest." It doesn't, actually. The actual meaning is "Allah is greater," meaning Allah Is Greater Than Your G-d.
The Nation of Islam does not subscribe to orthodox Islam, which does not blame "the world's ills on white people," but its Jew-hatred is certainly mainstream Islam, and it is often in the U.S. a way station: men convert to it and then pass from it into orthodox Sunni groups, and even then turn to jihad. Remember John Muhammad, the Beltway Sniper.
"Thousands chant 'Allahu Akbar' for Farrakhan in Detroit," by Kyle Olson, American Mirror, February 20, 2017:
The Nation of Islam had its annual gathering in Detroit over the weekend and thousands of attendees chanted "Allahu Akbar" as Louis Farrakhan made his way onto the stage.

During his appearance at Joe Louis Arena, Farrakhan denounced Jews and told them they are not G-d's "chosen" people.

"I want to disabuse the Jews today of the false claim that you are the chosen of G-d — that Israel or Palestine belongs to you," he said.

"I want to disabuse you of that. I'm going to tell you about your future. You that think you have power to frighten and dominate the peoples of the world. I'm here to announce the end of your time," Farrakhan said, slamming his hand on the podium.

He blamed the world's ills on white people.

"For 6,000 years, the people of the earth have suffered under a mischief-making rule. Bloodshed and war, hatred and strife, all because a man with a new color — or the lack thereof — thought that he was better than all of those who inhabited the earth before he was even a thought," Farrakhan said.

"But I am here to announce today the end of his world and the beginning of a brand new reality that all human beings will enjoy peace, freedom justice and equality under the rule of Allah."…
https://www.jihadwatch.org/2017/02/detroit-nation-of-islam-members-scream-allahu-akbar-as-farrakhan-takes-stage-denounces-jews