Egyptian TV host, historian agree: burning Jews the solution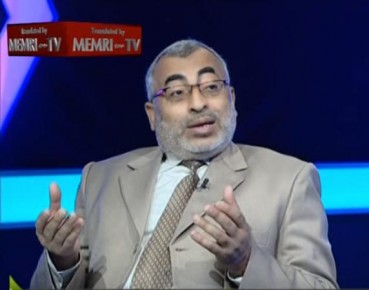 An Egyptian television host and a noted historian agreed that burning Jews is the "only solution" for the "Jewish problem" on Tuesday, in an interview on Rahma TV.  Footage of the interview was translated by the Middle East Media Research Institute (MEMRI).
"The Crusaders killed the Jews as well," Islamic history professor Yusri Ahmad Zidan stated. "They rounded them up in a house of worship and burned it down."
Zidan then noted that survivors were sold as slaves, with "every 30 Jews […] sold for a dinar."
"This is a trivial price, but obviously, that was what they were worth," host Dr. Muhammed Khaled agreed.
Khaled then noted that "the history of the Jews has been black since the dawn of time," and asked whether burning – which the Persians, the Crusaders, and the Nazis used to commit genocide – is "the only solution for the Jews."
"So it seems," Zidan affirmed, adding that negotiations and coexistence are "impossible."
Video here:
http://www.israelnationalnews.com/News/News.aspx/202693