Everyone Creeped Out By Donald Trump Touching His Daughter
Twitter noticed how Donald Trump patted his daughter Ivanka last night. Not in a good way.
This is after March 6, 2006 when Donald Trump and his daughter Ivanka appeared on ABC talk show The View. Cohost Star Jones kicked off the interview by asking what Mr. Trump would do if Playboy put Ivanka on the cover of its magazine.
"I don't think Ivanka would do that [pose for nude photographs] inside the magazine," Trump says, speaking for his daughter. "Although she does have a very nice figure. I've said that if Ivanka weren't my daughter, perhaps, I would be dating her."
Now this.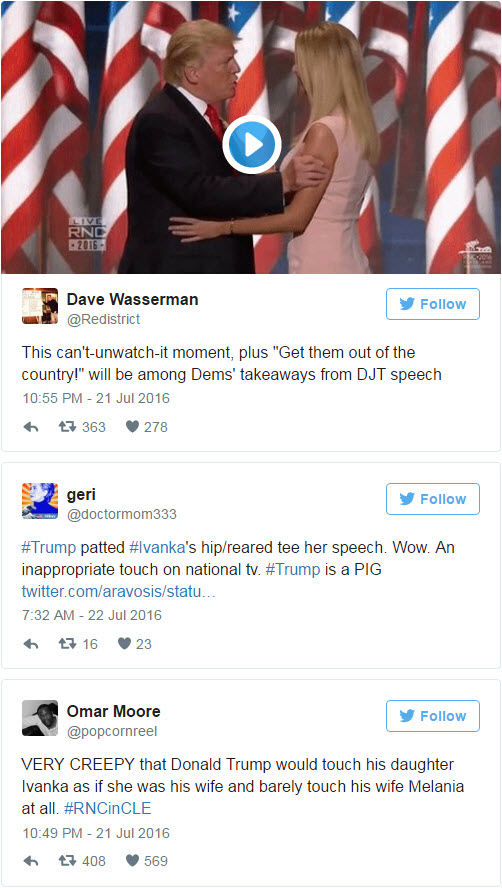 Here's the video:
http://crooksandliars.com/2016/07/everyone-creeped-out-donald-trump-touching