GOP Sens. Cruz, Lee, Paul Call For Full Repeal of Obamacare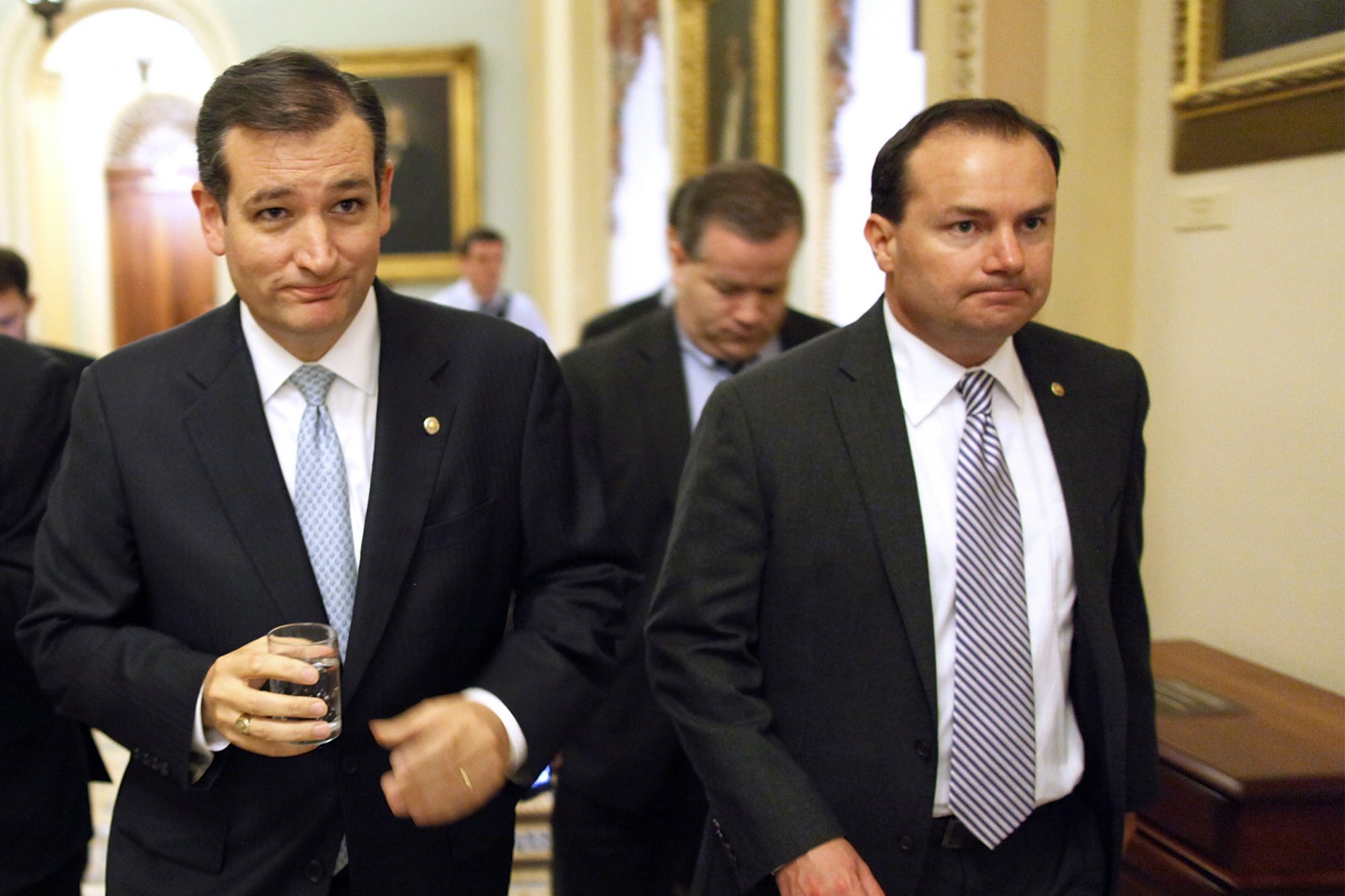 Three high-profile Republican senators said Monday night they want to see a full repeal and replace of Obamacare, not merely a fix.
Sens. Ted Cruz of Texas, Mike Lee of Utah, and Rand Paul of Kentucky said on their individual Twitter accounts they'd like the 2010 Affordable Care Act wiped from the books so a replacement law can be put in its place.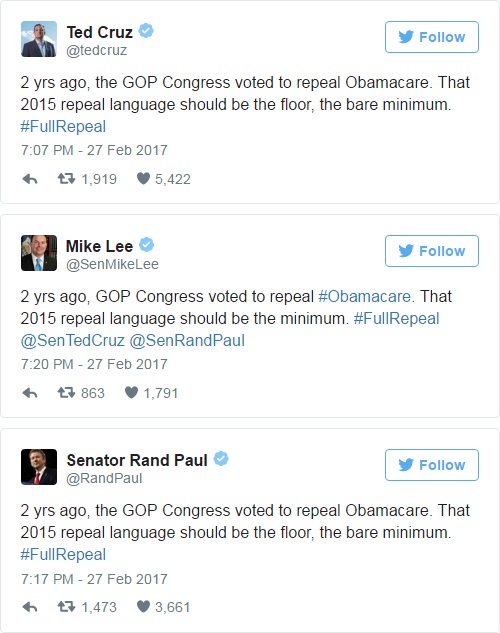 There has been much discussion about whether Republican lawmakers, working with President Donald Trump, will present an entirely new healthcare law or if they will put together an improved version of the existing one.
http://www.newsmax.com/Politics/ted-cruz-mike-lee-rand-paul-repeal/2017/02/27/id/775919/