Hamas-Ruled Gaza Prepares for Next War Against Israel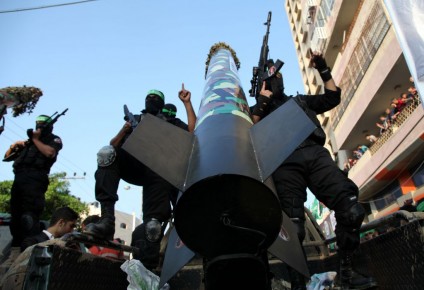 In Gaza, there is no serious reconstruction and certainly no disarmament. Instead, the Hamas-ruled enclave is gearing up for its next war against Israel. Three months after Operation Protective Edge, nothing has changed in Gaza.
…
Reconstruction funds totaling USD $5.4 billion that were promised during negotiations in Cairo this summer continue to exist only on paper. "Palestinian" [Fatah] Prime Minister Rami Hamdallah is currently touring the Persian Gulf in an attempt to collect the pledges.
…
Israel, for its part, has been working for months with the UN to advance the reconstruction in Gaza [by sending the Hamas terrorists money, concrete, and supplies]. But every step of the way, Hamas has scuttled any progress, such as when it suddenly raised taxes on imported cement.