'He Is The Swamp': Trump Blasted For Goldman Sachs Hypocrisy
Trump supporters literally chanted "Goldman Sachs" at

@

tedcruz

to taunt his wife. Now 3 top Goldman employees will be in Trump's cabinet.

On the campaign trail Donald Trump threw a lot of shade on Ted Cruz and Hillary Clinton for their associations with Goldman Sachs, much to the delight of his supporters. Now it seems like he's had a change of heart.
With former Goldman Sachs partner Steve Bannon already on Trump's team, he chose Goldman Sachs veteran Steve Mnuchin to be his nominee for Treasury Secretary. Now Trump is considering Goldman Sachs COO Gary Cohn as a potential director for the Office of Management and Budget.
Naturally, critics on Twitter couldn't let something like this go without shoveling some snark. Here's a selection of some of the more entertaining tweets.
The tweet Thor is referring to:

Ouch.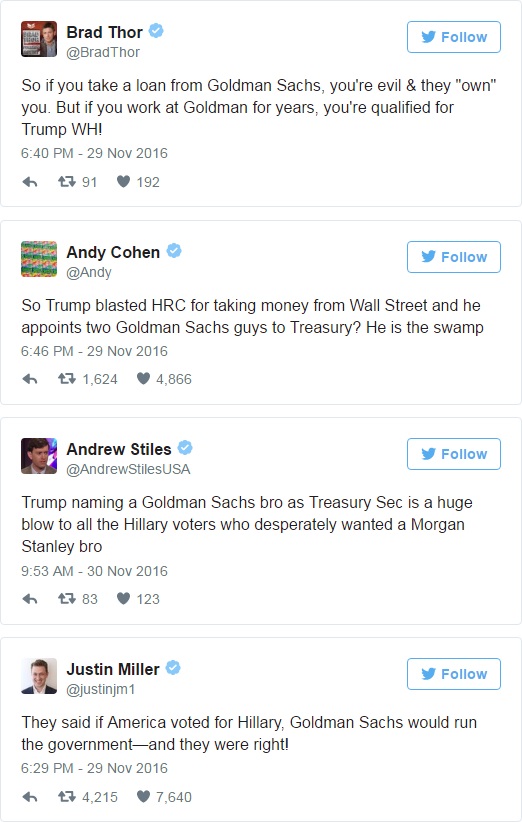 Oh, you thought he really meant all that stuff he said during the campaign?