How Russia's Twitter Bots and Trolls Work With Donald Trump Campaign Accounts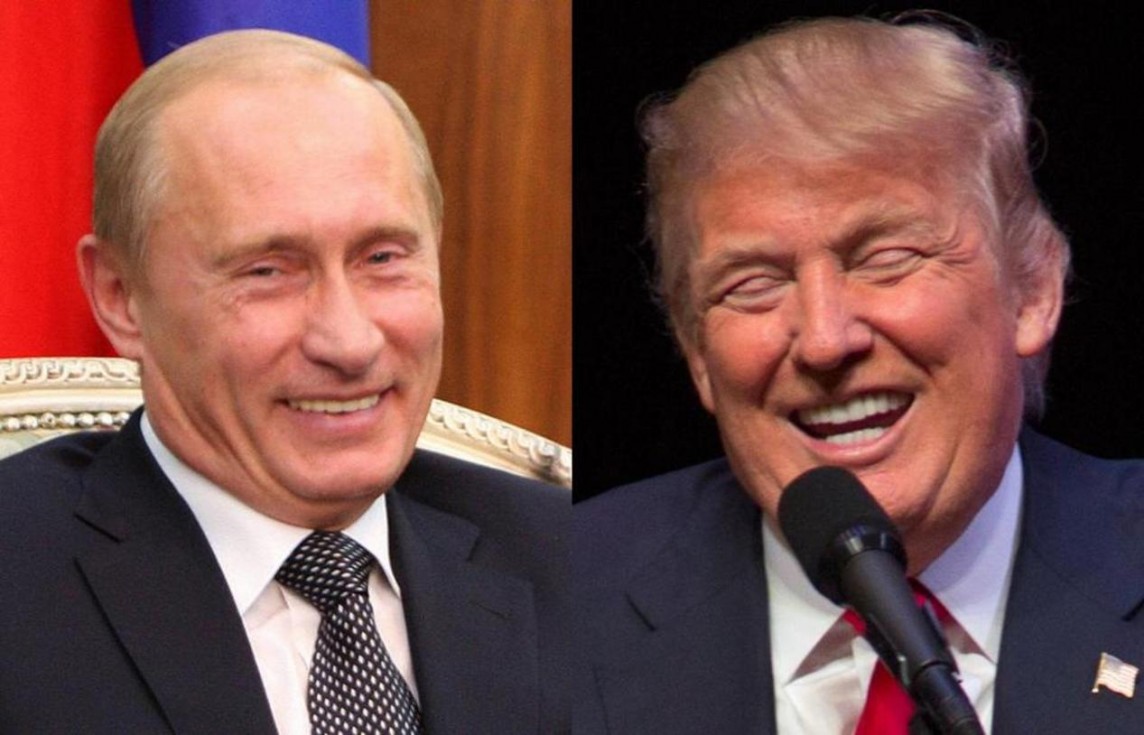 In this article I shall however examine the way in which Russian bots are created and used to follow and boost Trump online.
It is not that Donald Trump does not have widespread support. He does; even at his current polling lows, his support includes millions of Americans. It is, rather, that Trump's supporters are incredibly unlikely to use Twitter.
Broadly speaking ,Trump's real supporters aren't on Twitter – and Trump's Twitter supporters aren't real.
After the first debate, which all scientific polls and focus groups showed that Donald Trump lost resoundingly, the hashtag #TrumpWon started on Twitter. It was pushed entirely by bots. The BBC confirmed the bot advantage yesterday: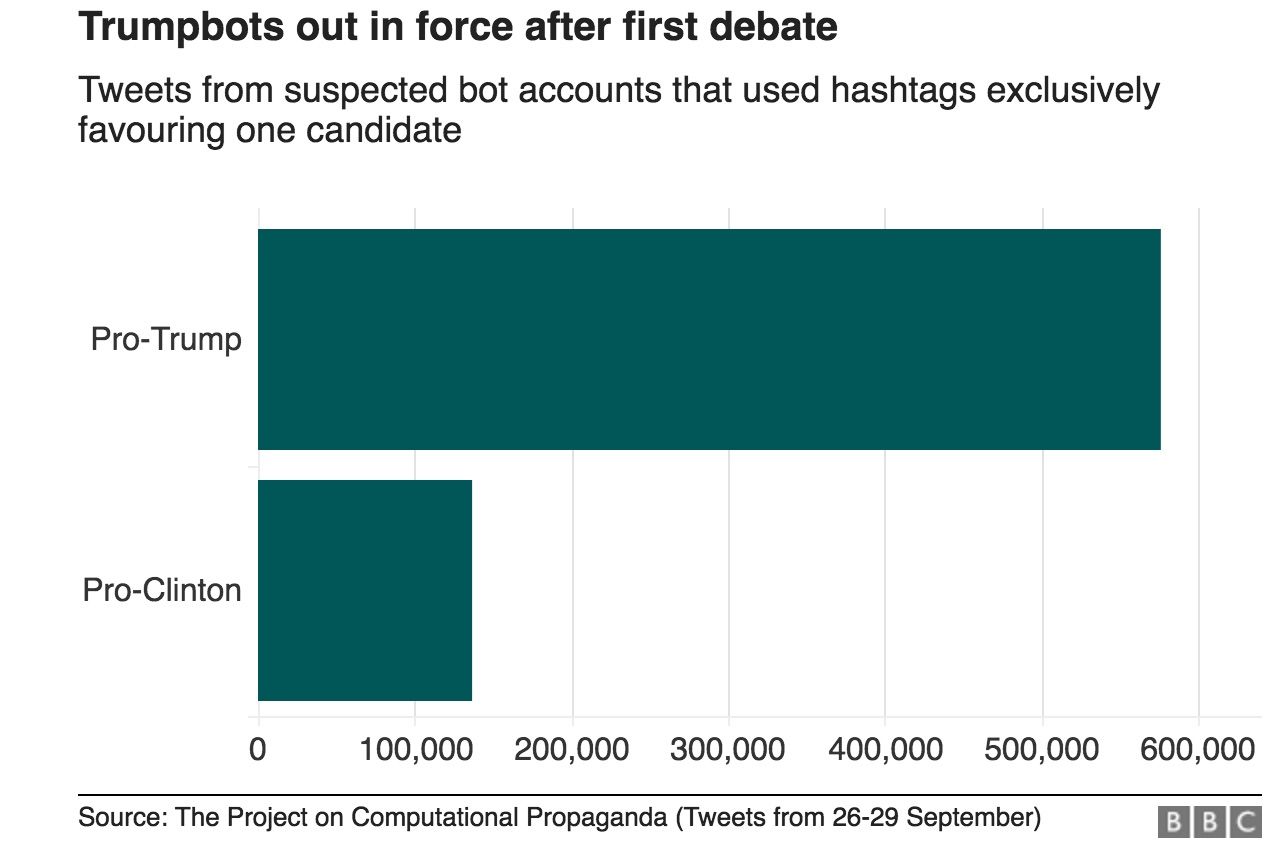 However, my own interest was in seeing how the Trump campaign worked with the alt-right and the bot accounts generated in Russia.
When #TrumpWon trended on Twitter after the first debate, it was obviously faked to the seasoned observer. I retweeted an interesting image posted by a user called Dustin Giebel who  tracked the bots to St. Petersburg where there is a troll farm:
Where the #TrumpWon hashtag started – Russia.
Not a joke.@20committee pic.twitter.com/Uw7s2tjgAW

— Louise Mensch (@LouiseMensch) September 27, 2016
This tweet was RTed 3,500 times. Giebel was a pro-Hillary supporter relatively new to Twitter and as I read his feed, before my own tweet went viral, he was using a tool called TrendsMap. I duly logged on to Trendsmap to see the locator for myself. It was obvious right away that Giebel's image wasn't from their tool, as it does not display with maps and circles, but instead uses small square markers – I never thought the map was created using the tool, but rather that the data had been.  (As  I compose this article, Giebel has confirmed my initial surmise, that he plugged in the trendsmap data to a personal plug-in for Google maps that he built himself; as he said 'I still think I'm right' – me too). Trendsmap denied that its tracker showed the trend starting in Russia, and that was sufficient for Washington Post to write a completely wrong "debunker" piece asserting that it had not started in Russia, in which Chris Cilliza merely reprinted their press release.
Such a challenge inspired me to look at the contradictory data. Firstly, Trendsmap appears to use IP locators to locate tweet accounts. If the account is using a VPN, it may very well show that it was created someplace other than Russia. So Trendsmap, in asserting that the trend did not start in Russia, was only ever talking about the IP address of the tweeter. It was not, and could not, deny that Russian bot accounts were pushing the trend as it only tracks IP.
Twitter locators on the other hand do not use merely IP. They might 'see' the account as starting elsewhere or located elsewhere.
So whether or not #TrumpWon started in Russia could not be determined merely by crossing Trendsmap locators and the hashtag. The behavior of a Twitter account is another factor in determining if it is a Russian-controlled bot.
http://heatst.com/world/how-russias-twitter-bots-and-trolls-work-with-donald-trump-campaign-accounts/
I also then signed up for the tool myself and watched Russian bot accounts spamming for Trump in real time in Russia #TrumpWon pic.twitter.com/F2po8ERDSW

— Louise Mensch (@LouiseMensch) September 27, 2016
http://heatst.com/world/how-russias-twitter-bots-and-trolls-work-with-donald-trump-campaign-accounts/