Iran: Thousands shouting "death to America"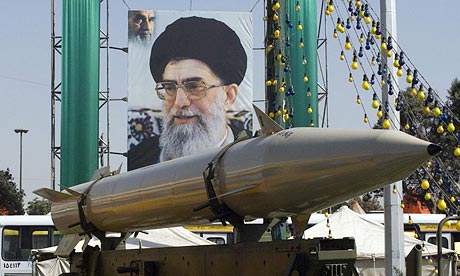 Iranian President Hassan Rouhani has said that Iran will not yield to the "language of threats" and will "strongly confront any war-mongering policies" of the new US administration.
Mr Rouhani made the comments in a public speech in Tehran on Friday as hundreds of thousands of people took part in rallies marking the the anniversary of the 1979 Islamic Revolution.
State TV showed people carrying pictures and effigies of US President Donald Trump, burning US and Israeli flags and shouting 'Death to America!" as Supreme Leader Ayatollah Ali Khamenei called on citizens to show Iran is not afraid of American "threats".
Some carried pictures of Mr Trump, as well as British Prime Minister Theresa May and Israeli Prime Minister Benjamin Netanyahu captioned "Death to the Devil Triangle".
.@POTUS, @realDonaldTrump, lynched at Iran's revolution anniversary rally in Tehran pic.twitter.com/4hWovBMUiM

— Sobhan Hassanvand (@Hassanvand) February 10, 2017
http://www.independent.co.uk/news/world/middle-east/iran-thousands-protest-death-to-america-us-war-mongering-new-sanctions-donald-trump-missile-tests-a7572741.html