IRS finds almost 7,000 'lost' documents related to Tea Party targeting scandal – and you can't see them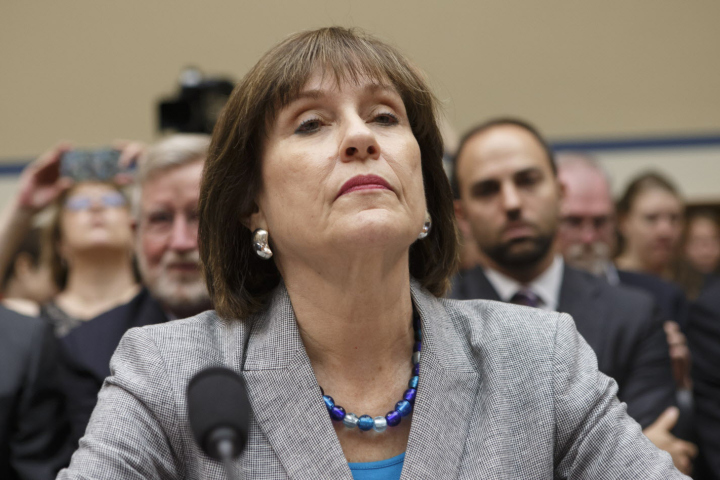 You'll recall that, at the height of the Lois Lerner scandal, we heard a lot of stories regarding the IRS's inability to locate documents.  First communications were "lost. Then they were "wiped." Then, "the backup tapes were destroyed." Then, the tapes were "found but unreadable." Then, it would "take too long to search through the data."  Then, there were hearings, firings, 5th Amendment invocations, and a completely unsurprising lack of charges from Obama's DOJ.  Finally, the story seemed to fade away.
Now, almost as if by some sort of data-locating magic, the IRS has "found" nearly 7,000 new documents pertaining to the case.
As the Washington Free Beacon reports:
The Internal Revenue Service has located 6,924 documents potentially related to the targeting of Tea Party conservatives, two years after the group Judicial Watch filed a Freedom of Information Act lawsuit for them.

The watchdog group intended to find records regarding how the IRS selected individuals and organizations for audits that were requesting nonprofit tax status.
Unfortunately, if you're hoping to see what these documents contain, well… you can't.  At least not yet.  Maybe you'll get a look someday, but the IRS isn't sure how long that will take.
The agency will not say when it will make the documents available to the public.

"At this time, the Service is unable to provide an estimate regarding when it will complete its review of the potentially responsive documents," the agency said. "The Service will begin producing any non-exempt, responsive documents by March 10, 2017, and, if necessary, continue to produce non-responsive records on a bi-weekly basis."
Q: Given the agency's track record of lies, obfuscation, and abuse, why should anyone believe they'll conduct their "complete review" in anything approaching an honest, timely, fashion?
A: No one should.
http://canadafreepress.com/article/irs-finds-almost-7000-lost-documents-related-to-tea-party-targeting-scandal