ISIS has kidnapped as many as 90 Assyrian Christians Including Women and Children Reported Tuesday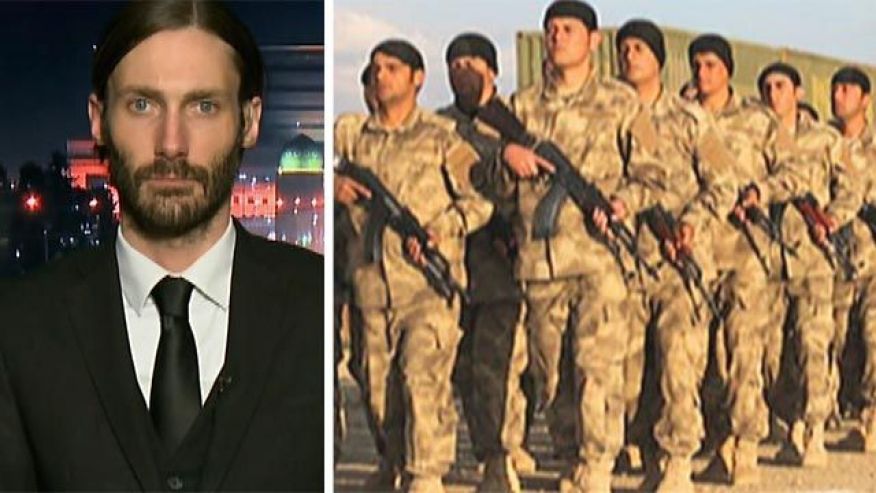 Islamic State [terrorists] have abducted as many as 90 Assyrian Christians after overrunning several small villages in northeast Syria, an activist group said Tuesday.
Around dawn Monday, the [Muslim jihadists] swept through the Assyrian villages nestled along the banks of the Khabur River near the town of Tal Tamr in Hassakeh province. Sky News reported that control of the region is split between ISIS and opposing Kurdish.
The Britain-based Syrian Observatory for Human Rights, which relies on a network of activists inside Syria, reported that 90 people were abducted.
Nuri Kino, the head of the activist group A Demand For Action — that focuses on religious minorities in the Middle East — said the [terrorists] took between 70 and 100 Assyrians captive. Kino said his organization based its information on conversations with villagers who fled the onslaught and their relatives.
Kino added that some 3,000 people managed to flee the onslaught and have sought refuge in the cities of Hassakeh and the provincial capital of Qamishli.
Both activist groups said that most of the captives come from the village of Tal Shamiram, located some 50 miles southwest of Qamishli.
An Assyrian woman from Tal Shamiram who now lives in Beirut said she has been scrambling to find out what has become of her parents as well as her brother and his wife and kids.
"Land lines have been cut, their mobiles are closed," she told The Associated Press. "Have they been slaughtered? Are they still alive? We're searching for any news."
She spoke on condition of anonymity for fear of endangering relatives believed to be held by the [Muslim terrorists].
"My family visited me last month and returned to Syria. There were clashes but it was normal, nothing exceptional. I feel so helpless, I cannot do anything for them but pray," she said by telephone, her voice breaking.
ISIS' online radio station, al-Bayan, said in a report Tuesday that ISIS [Muslims] had detained "tens of crusaders" and seized 10 villages around Tal Tamr after clashes with Kurdish militiamen. ISIS frequently refers to Christians as "crusaders." Syria's official SANA news agency reported that ISIS overran seven villages during an attack on Monday.
It was not immediately clear what ISIS planned to do with the Assyrians.
The [terrorists] have a long history of killing captives, including foreign journalists, Syrian soldiers and Kurdish militiamen. Most recently, [terrorists] in Libya affiliated with ISIS released a video showing the beheading of 21 Egyptian Christians.
… Kurdish [Muslims] from the YPG launched an offensive over the weekend, quickly seizing some 20 villages from the [Muslim terrorists].
The fighting continued through Tuesday, as the YPG has captured another 10 villages, the Observatory said.
http://www.foxnews.com/world/2015/02/24/activists-report-dozens-assyrian-christans-kidnapped-by-isis/