Israel Ordered to Pay $1.1 Billion to Terrorist Iran Over Oil
Israel has been ordered by a Swiss national court to pay Iran, who promises to kill all the Jews in Israel with a nuclear holocaust and funds Hamas, $1.1 billion.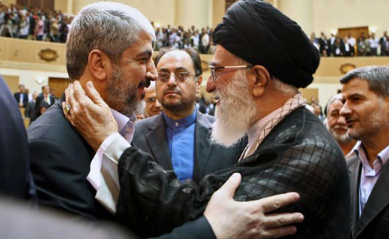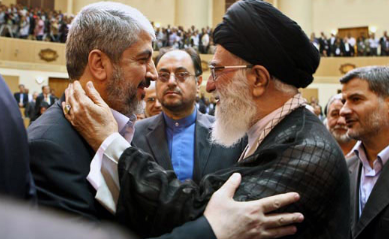 A Swiss court has ordered Israel to pay Iran $1.1 billion after a long legal battle over a joint venture prior to the 1979 Islamic Revolution, IRNA reports.
An additional $7 million in legal fees was demanded as well, according to a source quoted Wednesday (May 20) by the Iranian state-run news agency.
However, it is not clear whether the legal fees were allowed.
The case relates to Iranian shares in the Eilat-Ashkelon Pipeline Company (EAPC) and two oil ports and storage facilities, as well as a fleet of tankers that were allegedly expropriated by Israel.
According to IRNA, in addition to the above fees, Iran has also been allowed by Switzerland's Federal Supreme Court to file a $7 billion arbitration claim against Israel as well.
In 1989, the Swiss court 500 million to Fimarco Anstalt, a company registered before Iran's Islamic Revolution in Lichtenstein by the National Iranian Oil Company (NIOC).
Citing an alleged "informed source" at the Presidential Center for Legal Affairs in Iran, IRNA reported that Israel was fined for selling the oil and "withholding the money."
According to the report, Iran has been conducting three arbitration suits against Israel at French and Swiss courts in a legal battle it hopes will gain several billion dollars.
The case is linked to an Israeli-Iranian joint business venture in 1968 that involved shipping Iranian oil to Eilat for export to Europe.
The National Iranian Oil Company (NIOC) allegedly delivered 14.75 million cubic meters of crude oil worth $450 million to Israel's Trans-Asiatic Oil (TAO) Ltd.
The Islamist government under the Ayatollahs cancelled the contract after the revolution, saying the country did not recognize Israel.
To recoup its losses, Tel Aviv allegedly expropriated Iranian assets and launched its own litigation against Tehran.
[Jewish Press]