Jackie Mason: NYC restaurants subject to tougher inspections than Iran under nuclear deal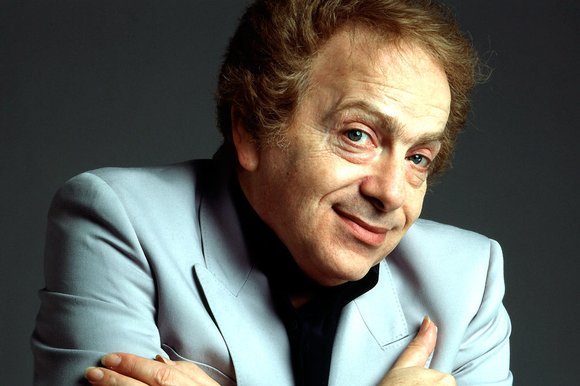 Legendary Jewish comic Jackie Mason joined the list of critics of the nuclear deal signed between world powers and Iran Sunday, jesting that New York restaurants face a harsher inspections regime than Iran's nuclear facilities will under the terms of the agreement.
Speaking during an interview to air Sunday night on "Aaron Klein Investigative Radio" on New York's AM 970 The Answer and Philadelphia's NewsTalk 990 AM, Mason, an outspoken advocate of Israel, quipped that US Secretary of State John Kerry should pay the American people back for the cost of his airfare to and from the Iran talks.
"This secretary of state, Kerry, negotiated with them for a year-and-a-half and accomplished nothing. He ought to give us back for all the trips he made. He cost us millions of dollars in airplane fares and he came back with nothing except a bad foot."
Mason's comments did not mark the first time he has spoken out on an issue that touched on Israel's security. He emerged during last summer's Operation Protective Edge as one of Israel's most outspoken defenders. The long-time Republican has also been highly critical of US President Barack Obama, whom he assailed Sunday for his handling of the Iranian nuclear threat.
"The real agreement he made, I'm sure he (Obama) said to them, 'Listen, could you keep the bomb quiet for a year and a half. Because if you don't bomb us for a year and a half, I'll be the big winner. Everyone will see I made a fantastic agreement. If you bomb us after I leave I could always say it's the other guy's fault. Because if it's not for him, this never would have happened," Mason said.
The 84-year-old Mason was ordained as a rabbi at the age of 25, but resigned three years later to follow his dream to be a stand-up comedian. Honing his stand-up skills in the 1950s, he followed the avalanche of other post-World War II Jewish comics – like Milton Berle, Shecky Greene, Alan King and Buddy Hackett – who found a welcome home in the Catskill Mountain resorts favored by Jewish vacationers. They created an ethnic brand of humor that didn't shy away from confrontation, controversy and improvisation, and paved the way for the biting political style adopted by the counter-culture comics of the 1960s and is still prevalent today in the style of Jewish personalities like Howard Stern and Sarah Silverman.
Mason put his comic chops to use in analyzing the inspection of Iran's nuclear facilities as it is laid out in the deal. "Instant" inspections will only take place 24 days after requested, giving time – he charged – to clean up the site to be inspected.
"First Obama said we can inspect them any time, any place, whenever we please. Now it turns out 'whenever we please' except when they don't allow it.  If they don't want it it's up to them. So then we have to wait 28 days [sic] to inspect, as if to say for the 28 days we can trust them completely, because they'll do nothing. They'll just hold the bomb in front of us waiting for us to come so they can show it to us. That's how stupid this negotiation is to us," he said.
"Do you know that in the restaurants of New York, they have an inspection system. You can surprise any restaurant without notice that you can walk in and inspect them… So we are protected in this city from a bad tuna fish.  We're not protected from a bomb but we're protected from a bad quality of a tuna fish," Mason joked.
http://www.jpost.com/Middle-East/Iran/Jackie-Mason-NYC-restaurants-subject-to-tougher-inspections-than-Iran-under-nuclear-deal-410203