Jewish 11-year-old victim of Arab terrorist fire bomb in Israel faces 'long, complicated' rehabilitation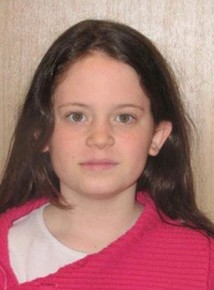 A day after a Molotov cocktail thrown at Ayala Shapira and her father, she remains in serious condition and will undergo surgery; doctors say they will have to eventually reconstruct her face.
[Ynet] – The condition of Ayala Shapira, the 11-year-old Jewish-Israeli girl who was seriously wounded after a Molotov cocktail was thrown at her and her father while they were driving home on Thursday afternoon in Nablus, continues to be serious.
A slight improvement in Ayala's breathing and heart functioning was noted overnight, however she is still sedated and on a respirator.