Jewish man stabbed by Arab Muslim terrorist yesterday at Yavne supermarket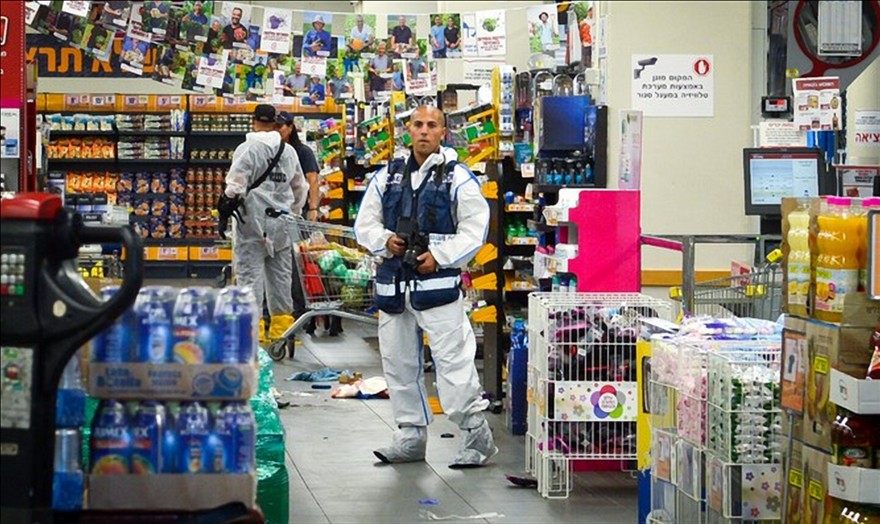 Doctors at Rehovot's Kaplan Medical Center are continuing efforts to save the life of the Jew seriously wounded yesterday in a stabbing terror attack at a Yavne supermarket.
Surgeon Dr. Doron Schindel, head of the head and neck surgery unit, said that the wounded man's condition had stabilized during the night. He is being kept in the hospital's general intensive care unit, still anesthetized and on a respirator. Within the next few hours, he is to be transferred to an operating room for completion of surgical procedures.
Meanwhile, an IDF force held operations last night in the village of Yatta in the southern Hevron hills, from which the terrorist departed yesterday before attacking in Yavne. The force searched the homes of the terrorist's family and throughout the village.
During security operations last night throughout Judea and Samaria, 8 persons suspected of disturbances were arrested.