Jewish Victim of Jerusalem Terror Attack Dies After Six Years in Coma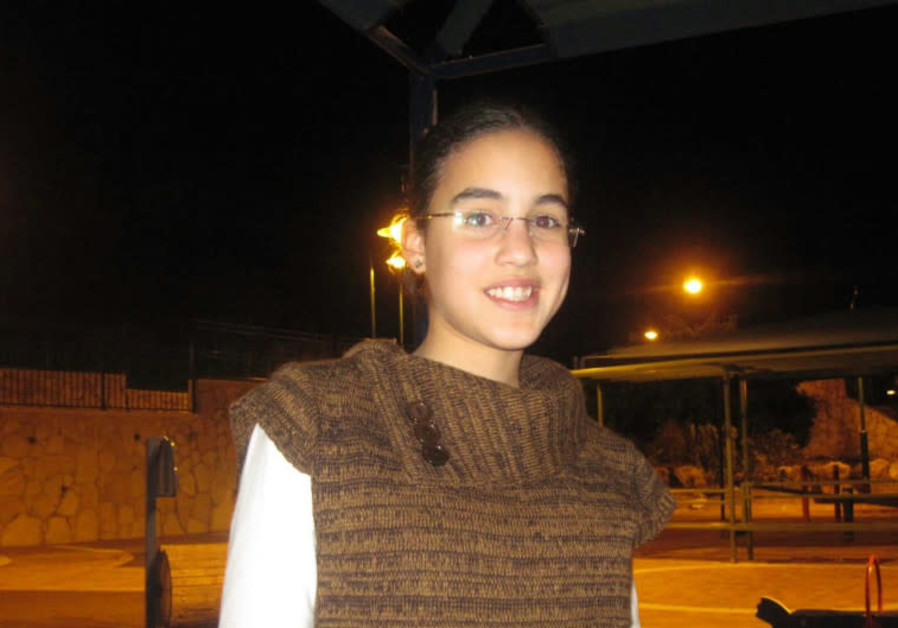 Hodaya Nechama Asulin, who was critically injured in a 2011 terrorist attack in Jerusalem, died on Wednesday in the capital's Hadassah-University Medical Center.
Asulin, a resident of the West Bank settlement of Mevo Horon, was 14 when she was injured in the attack in March 2011. She was waiting at a bus station across from the Jerusalem International Convention Center (Binyanei Ha'uma) when a bomb hidden in a bag behind a telephone booth exploded. A British national, 59-year-old Mary Jean Gardner, was killed and dozens were injured in the attack.
Asulin has been in a coma since the explosion. A spokesman for Mevo Horon said that her situation deteriorated over the past two weeks, and on Wednesday early in the morning, she passed away; her funeral took place at Mevo Horon later in the day.
President Reuven Rivlin consoled Asulin's family on his Facebook page.
"I was saddened to hear the report of Hodaya Nechama Asulin's death, who was only 14-years-old when she was critically injured in a bus-station terrorist attack across from Binyenei Ha'uma.
"For six years she fought for her life, and this morning her young heart ceased from beating. We are sadly hugging her family and praying for them to find comfort. May her memory be a blessing," he said.
Prime Minister Benjamin Netanyahu also sent his condolences to the family.
"The entire people of Israel is hugging and sending its support to the family, who have been warmly taking care of Hodaya since the horrible attack," he said.
http://www.jpost.com/Israel-News/Victim-of-Jerusalem-terror-attack-dies-after-six-years-in-hospital-514912