John Boehner to resign at end of October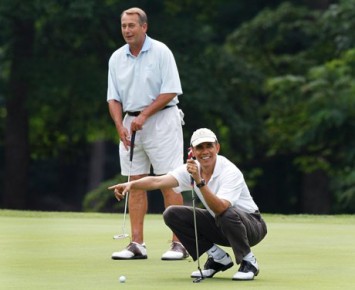 House Speaker John Boehner announced he will resign from Congress at the end of October, a surprise end to his congressional career that followed repeated clashes with conservative members of his Republican conference.
The speaker said in a statement that he is resigning because "prolonged leadership turmoil would do irreparable damage to the institution." He had intended only to serve through the end of 2014, he said, but stayed on to provide "continuity" after the election defeat last year of former No. 2 Republican Eric Cantor.
[Looking] to succeed Boehner is Kevin McCarthy of California, the current No. 2 Republican. Representative Daniel Webster of Florida — who got 12 votes when he opposed Boehner for speaker in January — probably will run, said Thomas Massie, a Kentucky Republican. "His pitch is we're going to reform the institution," Massie said. Webster declined in an interview to say whether he'll run, adding, "Today is John Boehner's day."
Paul Ryan of Wisconsin, chairman of the Ways and Means Committee, said he won't seek the job. "I don't want it," he said.
http://www.newsmax.com/Newsfront/boehner-resign-speaker-congress/2015/09/25/id/693272/