Judge rules Trump Travel Ban being enforced too narrowly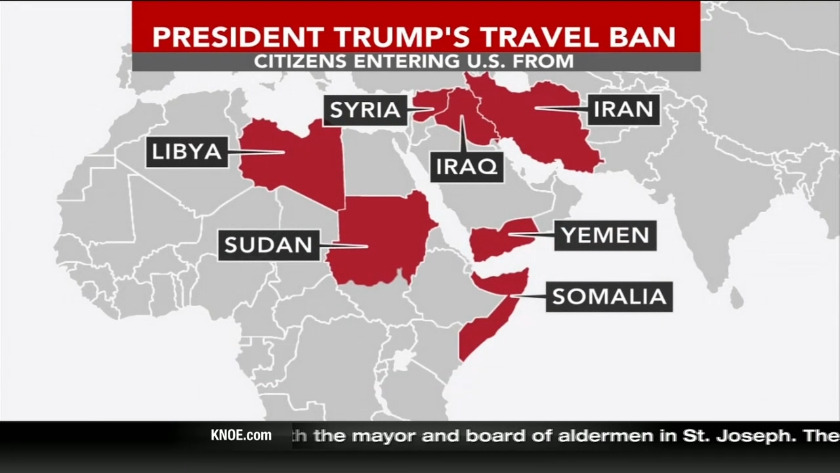 A Hawaii judge has seen fit to rule that the relationship portion of Trump's Travel Ban is being enforced too narrowly, says it must include grandparents too:
BREAKING: Judge orders loosening of Trump travel ban, says WH is interpreting Supreme Court ruling too narrowly -DJ https://t.co/YKho1O67Ek

— CNBC (@CNBC) July 14, 2017
HONOLULU (AP) — Judge in Hawaii rules grandparents are exempt from President Donald Trump's travel ban enforcement.

— CBS46 (@cbs46) July 14, 2017
Just seven days ago the opponents of Trump's Travel Ban couldn't get a judge in Hawaii to touch it. I guess now they've found one.
Here's more from Reuters:
A U.S. judge on Thursday granted the state of Hawaii's bid to exempt grandparents and other relatives from President Donald Trump's temporary travel ban on residents from six Muslim-majority countries and refugees.

U.S. District Judge Derrick Watson in Honolulu had been asked to narrowly interpret a U.S. Supreme Court ruling that revived parts of Trump's March 6 executive order banning people from those countries for 90 days. Watson on Thursday declined to put on hold his ruling exempting grandparents from the ban.
This is exactly what Clarence Thomas predicted would happen in his dissent, given the broadness of the Supreme Court's ruling:
The compromise also will invite a flood of litigation
until this case is finally resolved on the merits, as parties
and courts struggle to determine what exactly constitutes
a "bona fide relationship," who precisely has a "credible
claim" to that relationship, and whether the claimed
relationship was formed "simply to avoid §2(c)" of Executive
Order No. 13780, ante, at 11, 12. And litigation of the
factual and legal issues that are likely to arise will presumably
be directed to the two District Courts whose
initial orders in these cases this Court has now—
unanimously—found sufficiently questionable to be stayed
as to the vast majority of the people potentially affected.
Thomas predicted this perfectly. Derick Watson is the same judge who initially blocked Trump's Travel Ban in the first place.
http://therightscoop.com/breaking-judge-rules-trump-travel-ban-being-enforced-too-narrowly/