Just like the IRS: Congressional Democrats to "investigate" group that exposed Planned Parenthood in videos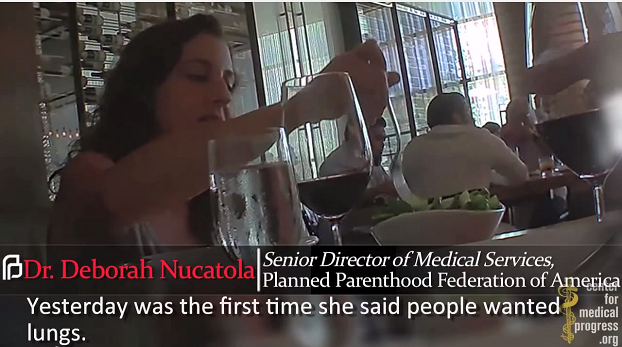 Congressional Democrats have opened their own investigation into the Center for Medical Progress, questioning whether the group broke federal laws in setting up a false-front company to secretly tape Planned Parenthood employees talking about their practices.
Rep. Elijah E. Cummings, the ranking Democrat on the House Oversight Committee, also said it's possible some of his colleagues in Congress knew about CMP's activities and didn't flag them for potential illegal behavior.
"These disturbing actions raise questions about whether the Center for Medical Progress has broken federal or state laws and whether some members of Congress may have been aware of these potentially illegal activities before they were made public earlier this year," the Maryland congressman wrote in a letter to CMP requesting information about its practices.
The group has released a series of videos showing negotiations between its own activists, posing as fetal tissue buyers, and Planned Parenthood employees, who seem to negotiate prices and abortion tactics that can be used to preserve as much fetal tissue as possible.
Mr. Cummings' letters are Democrats' answer to a GOP investigation Oversight Committee Chairman Jason Chaffetz commenced earlier this month, when he asked Planned Parenthood and the Health and Human Services Department for information.
Mr. Cummings said if Planned Parenthood is going to face questions, so should CMP.
He said CMP may have run afoul of tax laws by establishing a charitable organization and soliciting donations for it under false pretenses as a "biomedicine" organization. Now, the group describes itself as citizen journalists.
And piggybacking on a federal court case which has halted release of some videos, Mr. Cummings said CMP employees may have used false identification and misrepresented themselves to gain access to Planned Parenthood.
Planned Parenthood has said the videos released by CMP are misleading and have been skewed by editing. Planned Parenthood says it has not broken any laws, which do allow fetal tissue sales, though not for profit.
Mr. Cummings also pointed to news reports that some members of Congress knew about the CMP videos and activities ahead of time, and questioned why they didn't raise questions about the group's tactics.
http://www.washingtontimes.com/news/2015/aug/20/congressional-dems-probe-group-revealed-pp-videos/