Massachusetts grandma murdered by another illegal immigrant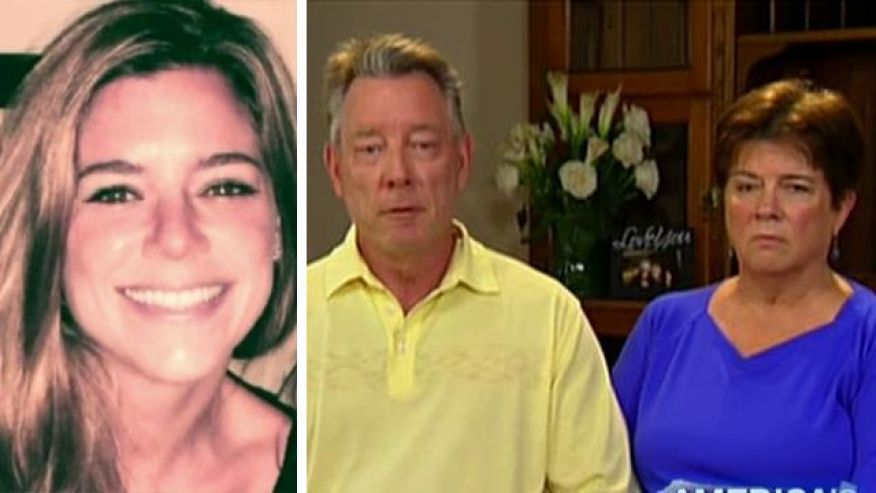 A Massachusetts woman killed as she slept in her bed by a bullet fired through her ceiling would be alive today, if the men accused of shooting her had been deported, according to anti-illegal immigration activists.
Mirta Rivera, 41, a nurse and grandmother from Lawrence, was shot July 4 from an upstairs apartment where two illegal immigrants lived despite being under federal deportation orders, according to the Boston Herald. Dominican Republic nationals Wilton Lara-Calmona and Jose M. Lara-Mejia both had long histories of sneaking into the U.S.
The case, as well as a pending murder case in neighboring Connecticut involving an illegal immigrant accused in the stabbing death of a woman, comes after the July 1 murder of Kathryn Steinle in San Francisco helped propel illegal immigrant crime into a hot-button national issue.
"This has been happening all over the country for several years," said Dan Cadman, a fellow at the Center for Immigration Studies and a retired federal immigration official. "I hope the American public is stirred up and angry about it.
"There are families all over the country that are grieving because they lost their mother, father, brother, sister, child or spouse needlessly."

– Dan Cadman, Center for Immigration Studies
"But I hope they realize there are so many more victims," he added. "There are families all over the country that are grieving because they lost their mother, father, brother, sister, child or spouse needlessly."
Lara-Calmona, 38, was deported in April 2012 and arrested for re-entering the country last November, the Herald reported. Lara-Mejia, 35, was nabbed crossing the border in August 2013 and ordered deported in April 2014, but apparently ignored the ruling.
The suspects and a third roommate, Christopher Paganmoux, were charged with trafficking heroin and cocaine after police investigating the shooting found drugs in their home. But the bullet hole in Lara-Mejia's second-floor bedroom, which penetrated the ceiling above Rivera's bed, and a Sears and Roebuck .270 bolt-action rifle that matched the bullet found in Rivera's mattress, are expected to lead to murder charges.
In Norwich, Conn., Jean Jacques, 40, a Haitian illegal immigrant who got out of prison in January after serving 17 years for attempted murder, has been charged with stabbing Casey Chadwick, 25, to death and stuffing her in a closet last month. Jacques' prison file was marked "Detainer: Immigration," according to the Norwich Bulletin.
But the case seems to have sparked the same sort of finger-pointing between local, state and federal officials as was seen in the aftermath of the Steinle murder. In that case, ICE officials said they had requested that San Francisco hold Steinle's alleged killer, Francisco Sanchez, until they could pick him up and evict him from the country. San Francisco refused, with its sheriff later saying it was only a "request," and that he was not allowed to comply with it.
Connecticut officials say Jacques was released in January to the custody of the U.S. Department of Immigration and Customs Enforcement (ICE), but was never deported. While ICE spokesman Shawn Neudauer told the newspaper he was barred by law from discussing Jacques' case, Connecticut last year became the first state to enact legislation that prohibited law enforcement agencies from holding people simply because federal authorities asked that they be held for deportation.
The measure was touted as a way to strengthen immigrant families and it does not extend to convicted felons such as Jacques or people with a "final order" of deportation.
Because local and state governments rarely pass comprehensive codes detailing their level of non-cooperation with the federal government on illegal immigration, and because the federal government itself has refused to enforce its own immigration laws, it is difficult to say where the blame lies, said one expert.
"We have two-tiered sanctuary policies," said Bob Dane, spokesman for the Federation for American Immigration Reform (FAIR). "You have it at the local level, where cities refuse to cooperate, but you also have it at the national level. The Obama administration won't enforce the laws federally, and the local communities won't locally.
"You could make the case that America is now a sanctuary country," Dane said.
http://www.foxnews.com/us/2015/07/20/killed-in-her-sleep-illegal-immigrants-suspected-in-mass-grandma-death-faced/