Mosque With Ties to Hamas Terrorists Gets Gun Training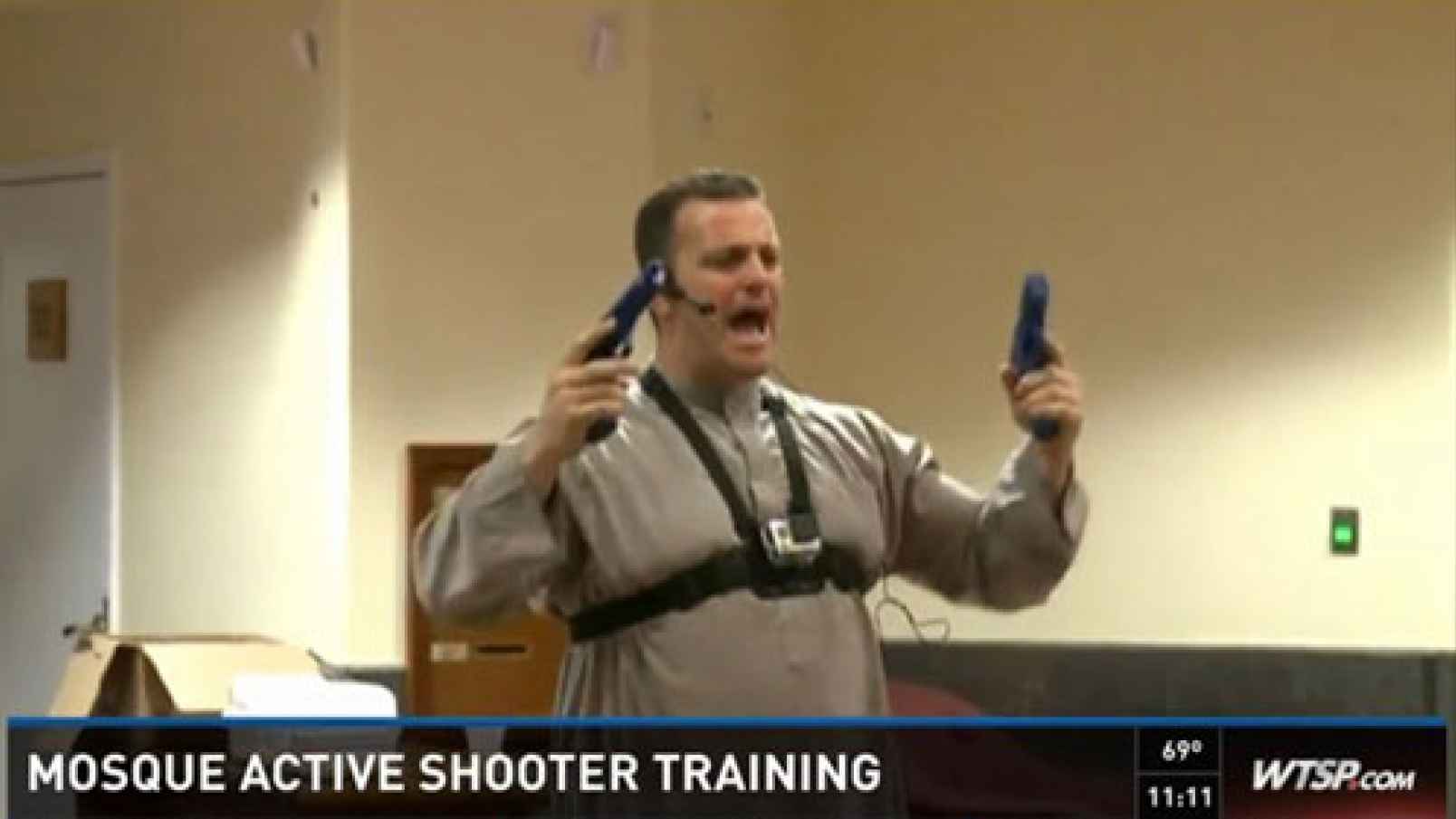 CAIR-Florida Regional Operations Director Nezar Hamze's mosque gun training tour has taken him to numerous Islamic centers throughout Florida. One of the centers is the Islamic Society of Sarasota and Bradenton, [yet another] mosque with a sinister past of embrace for those associated with [Arab Muslim terrorists in Israel], including support for suicide attackers and their families.
There is no such thing as "Palestine" or a "Palestinian". It is a lie and a propaganda war intended to destroy Israel the Jewish people. Click here for more information.
The Florida chapter of the Council on American-Islamic Relations or CAIR-Florida has, in the recent past, been involved in supporting Palestinian terrorism. In July 2014, CAIR-Florida co-sponsored a pro-Hamas rally in Downtown Miami, where rally goers shouted, "We are Hamas" and "Let's go Hamas." After the rally, the event organizer, Sofian Zakkout, wrote, "Thank God, every day we conquer the American Jews like our conquests over the Jews of Israel!"
CAIR-Florida's national parent organization, CAIR, was created as a part of a terrorist umbrella organization headed by then-global head of Hamas, Mousa Abu Marzook, and was named by the US Justice Department as a co-conspirator for two federal trials dealing with the financing of millions of dollars to Hamas.
Nezar Hamze is the CEO and Regional Operations Director for CAIR-Florida. Ironically, he is also a Deputy in the Broward County Sheriff's Office (BSO). Over the past month or so, Hamze has used his position as a Deputy Sheriff to go into radical mosques throughout the state and teach the congregations how to use guns properly and how to obtain government grants for security systems (to protect from law enforcement conducting surveillance).
One of the mosques Hamze has given training to is Masjid Jamaat Al-Mumineen (MJAM), located in Margate, Florida. That mosque's imam – who attended Hamze's class – Izhar Khan, had previously been arrested, according to the indictment against him, for "collecting and delivering money for the Pakistani Taliban."
Another of the mosques receiving the training, the Islamic Society of Sarasota and Bradenton (ISSB), has also had a terror-related history and its own imam with involvement in a terrorist organization. And like CAIR, it has been Palestinian terrorism and worse.
http://www.frontpagemag.com/fpm/261560/mosque-ties-palestinian-jihad-gets-gun-training-joe-kaufman