Muslim "refugees" refuse beds at Swedish holiday resort because it was "too rural"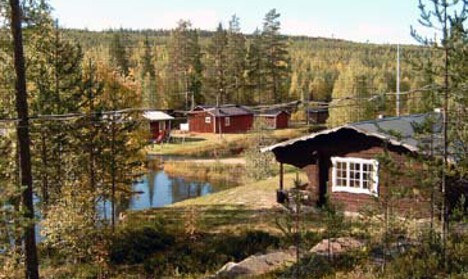 Two buses packed with refugees arrived at the park in Lima in west Sweden on Sunday, but around 30 passengers initially refused to disembark.
Charlotte Jacobsson, a press spokesperson for Sweden's Migration Board (Migrationsverket) confirmed to The Local that a number of the asylum seekers had felt uncomfortable being surrounded by so much forest.
"Yes, that is the information we had from some people," she said.
She explained that one of the buses had travelled to the holiday park from Stockholm, some 390km south of the park in Dalarna, while the other had arrived from elsewhere in the region.
"We had a situation where people didn't want to leave the bus (…) we sent some of our staff there overnight to provide more information," she added.
Jacobsson said that the Migration Board understood that some of the refugees had since accepted places inside the holiday park, which has space for 50 individuals, but added that others remained unhappy with their new temporary home.
Some of the travellers are understood to have spent the entire night on the bus.
Sweden's Social Democrat-led government has been pushing municipalities across Sweden to take in more refugees in recent weeks amid a nationwide shortage of accommodation for a record numbers of new arrivals.
Jacobsson described the current stretched resources as a "drastic situation" and said it remained unclear whether or not the asylum seekers could be offered alternative accommodation elsewhere in the country.
The protest from the refugees is not the first of its kind in the Nordic nation.
In the most high profile case in January, some 40 asylum seekers initially refused to get off a bus in Östersund in rural northern Sweden.
"We were coming to an area in the middle of the forest we know nothing about, just snow and wind and nothing else," Esam Taha, one of the Syrian refugees aboard the bus recently told The Local.
But he said that he had gone on to make good friends in the area and planned to stick around.
"This city is a small city and a quiet city, and the people here are really, really nice and I like it, but it's a big problem to find an apartment," he explained.
Sweden's Migration Board said last week that the total number of refugee arrivals in 2015 could reach 190,000.
http://www.thelocal.se/20151026/refugees-refuse-beds-at-swedish-holiday-home