Muslim State-Run Moroccan TV Show Gives Makeup Tips for Battered Women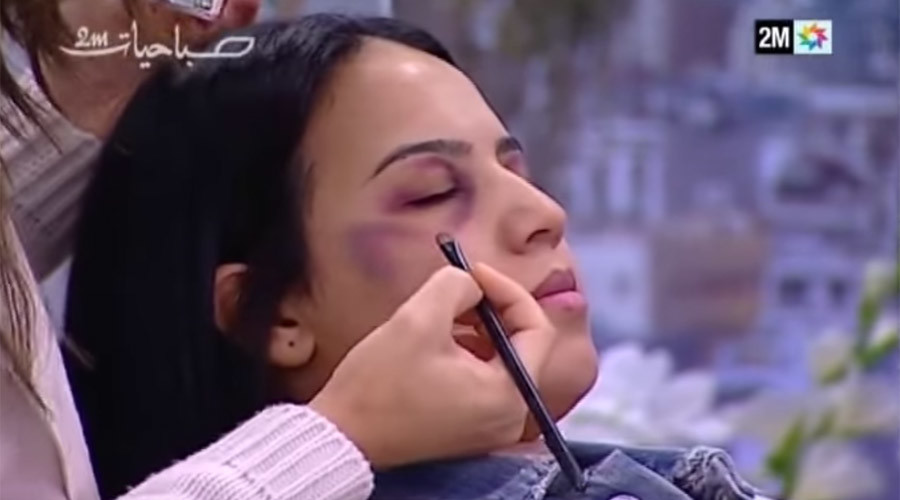 A daytime show on Moroccan television has sparked an online petition after staging a detailed live tutorial that showed women at home how to cover up facial bruises from domestic violence. According to international statistics, Morocco is home to some of the world's most disempowered women.
Sabihayat is a studio lifestyle on the popular majority state-owned 2M channel that airs a regular makeup segment, but the one that appeared on November 23 was unusual, despite presenters maintaining their usual chirpy tone.
In the chair sat a woman who bore lurid purple "bruises" on her face. Over the next six minutes, the victim was covered up with foundation and powder brushes, until it was completely invisible.
…
But the woman who did the make-up, Lilia Mouline, says that rather than "normalizing" domestic violence – which she "in no way condones" – she was merely providing realistic advice.
"We are here to provide solutions to these women who, for a period of two to three weeks, are putting their social life aside while their wounds heal. These women have already been subjected to moral humiliation and do not need to also have others looking at them," Mouline told Yabiladi, a news website.
https://www.rt.com/news/368380-morocco-domestic-abuse-makeup/