Muslims scream 'Allah Akbar' after being sentenced for raping 11 year old repeatedly and getting her pregnant at 12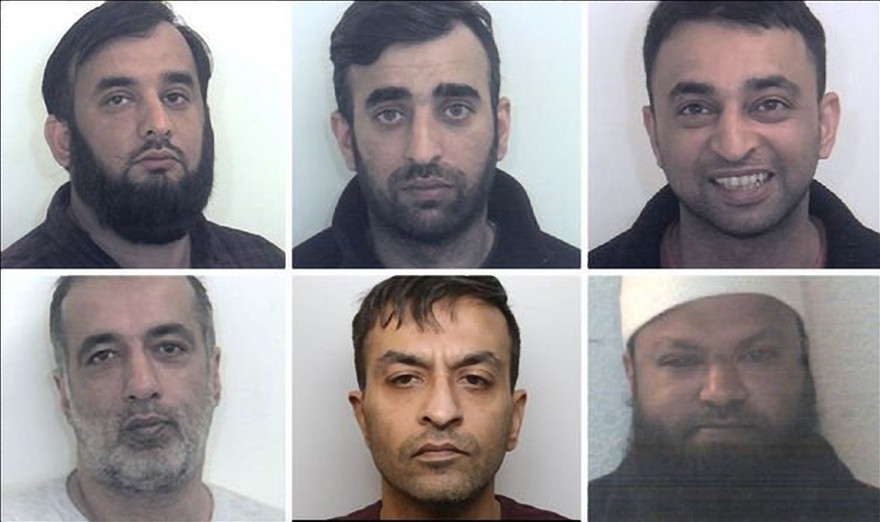 Six men were given sentences between 10 years and 20 years – and totalling more than 80 years – by a judge who heard details of how two young girls were groomed and sexually abused in the South Yorkshire town between 1999 and 2001.
Judge Sarah Wright described how one of the girls was plied with alcohol and drugs and was having sex with a number of men from the age of 11.
The victim, in a statement read to the court, said: "There's evil and truly evil people in the world. I feel my child was the product of pure evil."
Judge Wright paid tribute to the woman, who was sitting just a few feet away from her in the packed courtroom.
The judge said: "As a result of what happened to her, her childhood and adolescence was taken from her.
"She remarkably transformed her life from thereon, putting her own child first.
"Hers is a tale of the most astonishing dedication and bravery."
There were emotional and chaotic scenes at Sheffield Crown Court after two of the defendants shouted "Allahu Akbar" as they were led from the dock.
As their supporters began shouting down into the court, one of the victims shouted back "justice is served" as police moved into the public gallery.
http://www.jewsnews.co.il/2017/02/03/uk-in-shock-after-muslims-scream-allah-akbar-over-and-over-again-after-being-sentenced-to-jail-for-raping-11-year-old-repeatedly-and-getting-her-pregnant-at-12.html