Netanyahu: "We agree with U.S. to normalize ties with Arab Muslim neighbors" who openly call for Israel's destruction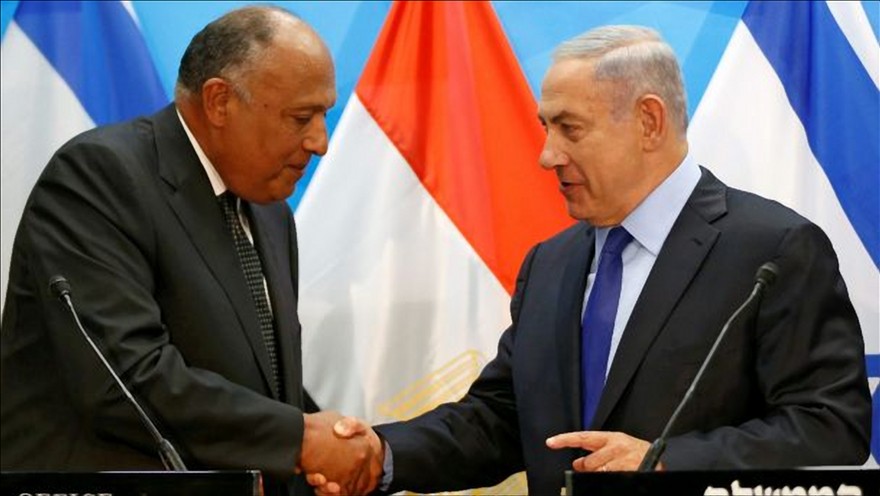 This article from the Jerusalem Post sums up Netanyahu agreeing with Trump to make pals with the leaders of Arab Muslim terrorist countries to help make "peace" with the Nazi PLO:
The U.S. and Israel have a common understanding as to how regional threats could normalize ties with Israel and its moderate Arab neighbors, Prime Minister Benjamin Netanyahu said at the start of his weekly government meeting on Sunday.

He described his meeting with US President Donald Trump in Washington last week — the first since the January 20th inauguration — as a historic conversation that further strengthens the already strong alliance between Israel and the United States.

The positive results of the meeting were due in part, he said, to the personal connection he has with Trump that goes back many years.

What cemented the tight bond, he said was the common understanding that Israel and the Trump administration have with respect to the dangers and opportunities in the Middle East.

Netanyahu alluded to, but did not specifically state, the possibility that the regional threats could help Israel normalize ties with its Arab neighbors as part of a regional peace deal that would resolve the Israeli-Palestinian conflict.

"We see the possibility of trying to provide a basis for the growing regional interests that are forming between Israel, the US and countries of the region both to rebuff Iran and to develop other opportunities and normalization," he stated.

"In the end we hope to achieve peace. This is a fundamental change and one which, I would say, has accompanied all of our discussions and has formed the groundwork of all the agreements between us," he said.

… In addition, he said, a team would be set up to handle the "issue" of West Bank settlements.
Unbelievable.