New Obamacare Repeal Foe: Phony "Conservatives"
"It is a mistake to do anything less than a full Obamacare repeal on reconciliation," said Ted Cruz.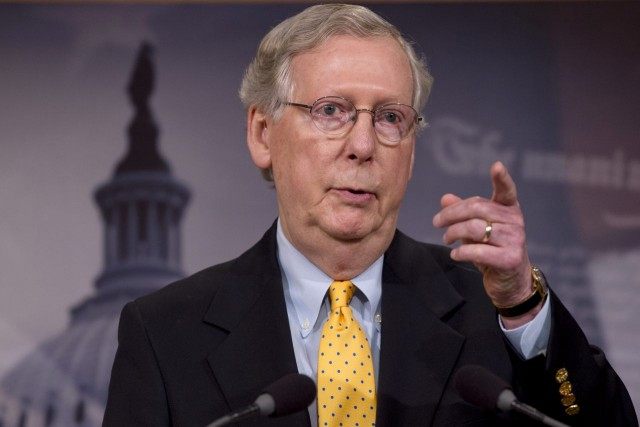 Senate Majority Leader Mitch McConnell is having trouble wrangling the votes for an Obamacare repeal bill, but this time the problem isn't caused by Democrats, but by  [phony] conservative members of his own party, Politico reports.
Republicans are attempting to use a procedural move called reconciliation to get the measure through on a simple majority vote since they don't have the numbers for the typical 60-vote majority.
But Sens. Ted Cruz of Texas, Mike Lee of Utah, and Marco Rubio of Florida are threatening to vote "no," saying the bill doesn't go far enough. One more vote – perhaps Kentucky Sen. Rand Paul – could kill their chances.
Any such bill would be vetoed by President Barack Obama anyway, but it would allow Republicans to campaign on the issue of why they need someone from the GOP in the White House and a larger majority in Congress to get the job done.
The bill also contains language to defund Planned Parenthood for one year, which could be a sticking point for Republican "moderates".
The House passed a reconciliation bill on Friday that would repeal employer mandates, the Cadillac tax on high-dollar insurance benefits and a tax on medical devices. But there has been no word on when the Senate will take it up.
Conservatives in the Senate want more, including a rollback of Medicaid expansion and subsidies.
"If we're going to be using reconciliation at all, we ought to use it to repeal as much of Obamacare, as much as we can," Lee told Politico. "If we're not going to do that … we ought not to use it."
http://www.newsmax.com/Newsfront/mcconnell-conservatives-oppose-obamacare/2015/10/25/id/698944/