Not a Hate Crime? Blacks Tie Up, Stream Torture of Handicapped White Boy on Facebook, Yell "F*** White People, F*** Trump"
Chicago Police do not believe the kidnapping and live streamed torture of a white mentally disabled man was hate crime or politically motivated and labeled it as "just stupidity."
Four black Chicago teenagers are being questioned by police after live streaming the kidnap, binding, and torture of a young mentally disabled white man while yelling "f*** white people" and "f*** Trump."
According to Fox32, Chicago police learned about the Facebook Live video on Tuesday afternoon. It shows the victim gagged with tape, tied up, and slouched in the corner of an apartment where he is slapped and cut on his head. A female participant filmed for 30 minutes, often complaining because not enough friends were commenting.
The news report states:
Detectives think the victim, who lives in the suburbs and appeared to be in his late teens or early 20s, met some acquaintances in northwest suburban Streamwood and they drove him to Chicago in a stolen vehicle… The victim is then believed to have been held hostage and tortured in an apartment in the 3400 block of West Lexington on the West Side.

Police said the victim was a classmate of one of the suspects. He was held hostage for at least 24 hours and as long as 48 hours.
Police found the victim shortly after being released walking down a street wearing shorts. Because it is cold in Chicago, police approached the victim and noticed he was disoriented and upset and took him to the hospital to be treated.
In the video, the suspects threaten to murder the victim several times and have him repeat "f*** Donald Trump."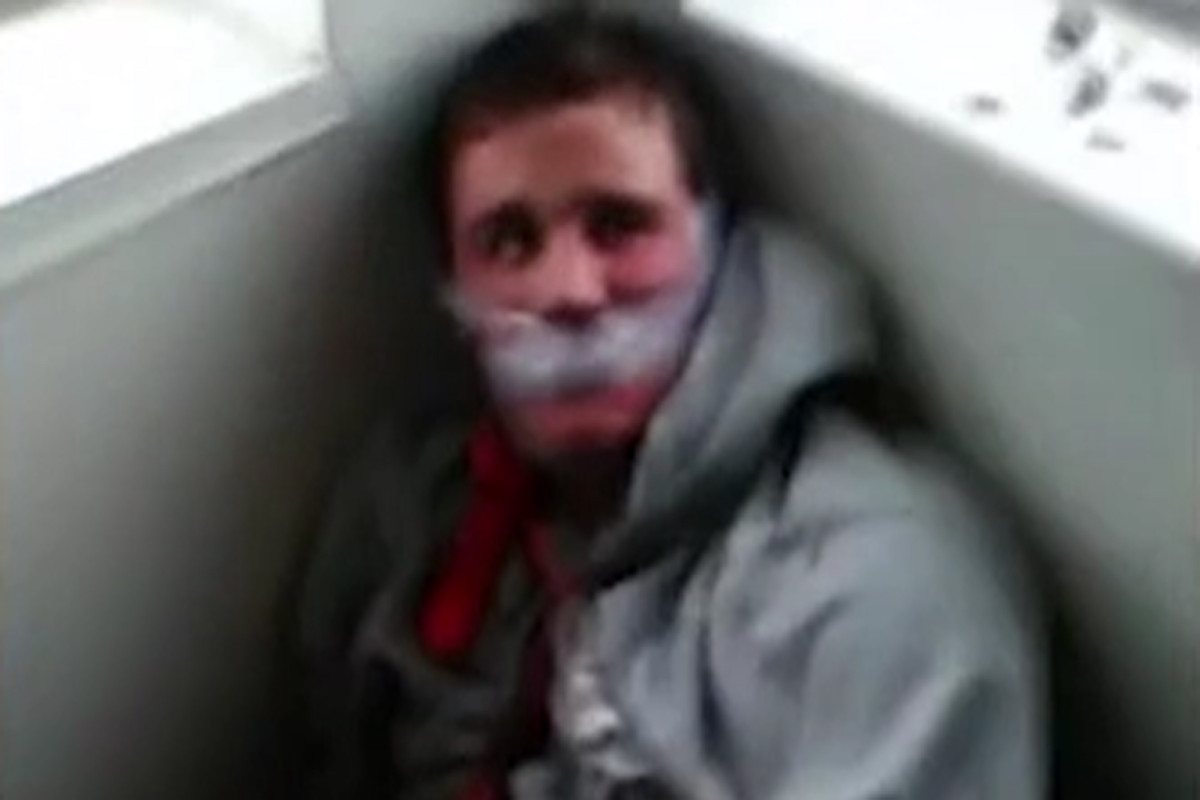 Amazingly, Fox32 states that Chicago PD doesn't believe the crime was politically motivated. A superintendent said, "I think some of it is just stupidity, people just ranting about something that they think might make a headline. I don't think that at this point we have anything concrete to really point us in that direction, but we'll keep investigating and we'll let the facts guide us on how this concludes."
The story is trending on Twitter under the hashtag #BLMKidnapping. An alleged mugshot of the female suspect who filmed is being posted alongside a multitude of outrage that mainstream media outlets are steering clear and not covering it very much at this point.
The video was removed from YouTube claiming "This video has been removed for violating YouTube's policy on spam, deceptive practices, and scams." I guess this video didn't violate their "community standards" like our Hanukkah video did.
If you can stomach it, the uncensored video is here: http://www.liveleak.com/view?i=154_1483565133
http://www.truthrevolt.org/news/black-teens-tie-torture-special-needs-white-boy-yell-f-white-people-f-trump