NYC mayor De Blasio sets illegal gang member FREE despite ICE request to turn him over for deportation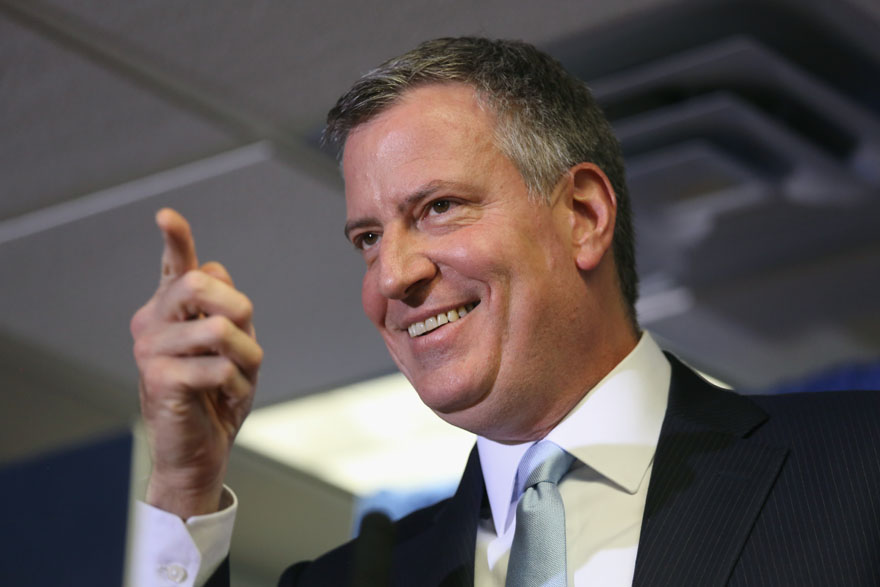 De Blasio and his sanctuary city let an illegal from Venezuela, who is also a self-admitted MS-13 gang member, go free despite a request from ICE that he be turned over for deportation.
ICE had to hunt him down and re-apprehend him after he was released. He's now in custody and will be deported, no thanks to De Blasio.
An illegal immigrant gang member from El Salvador was allowed to walk free from Rikers Island under Mayor Bill de Blasio's "Sanctuary City" law — in defiance of a federal petition to hold him for deportation, officials said Tuesday.

"This man is by his own admission a member of a violent street gang and he was released back into the community," said Thomas Decker, field office director for the US Immigration and Customs Enforcement unit in New York. "Honoring a detainer request is not about politics, it is about keeping New York citizens safe."

Estivan Rafael Marques Velasquez, an admitted member of the notorious MS-13 gang, was released from Rikers Island on Feb. 16 after serving time for disorderly conduct.

ICE officials had requested last May that Velasquez — who was ordered removed by an immigration judge in November 2015 — be turned over to them when he was done serving his sentence, but no one at ICE was alerted to his release.

They were forced to send their own agents to find him, and they were able to track him down the same day in Queens.

"He has been processed and is now in … detention pending removal," ICE said in a statement Tuesday.

The 19-year-old Salvadoran national has a criminal history in the United States that includes second-degree reckless endangerment, fourth-degree criminal possession of a weapon and disorderly conduct, federal officials said.

But Velasquez's convictions are not on the city's list of roughly 170 offenses that are deemed serious or violent under de Blasio's 2014 Sanctuary City law.

City officials do not notify federal agents about the release of illegal immigrants convicted of minor crimes.
Outside of the outrageous behavior of De Blasio and his sanctuary city policies, what's interesting is that the original deportation order came from Obama's ICE last May, not Trump.
I hope Trump follows through and defunds NY City and all the other sanctuary cities. It can't happen soon enough.
http://therightscoop.com/de-blasio-sets-illegal-gang-member-free-despite-ice-request-to-turn-him-over-for-deportation/