Obama State Dept. Refuses to Condemn Seizure of U.S. Cargo Ship Fired On and Captured by Iran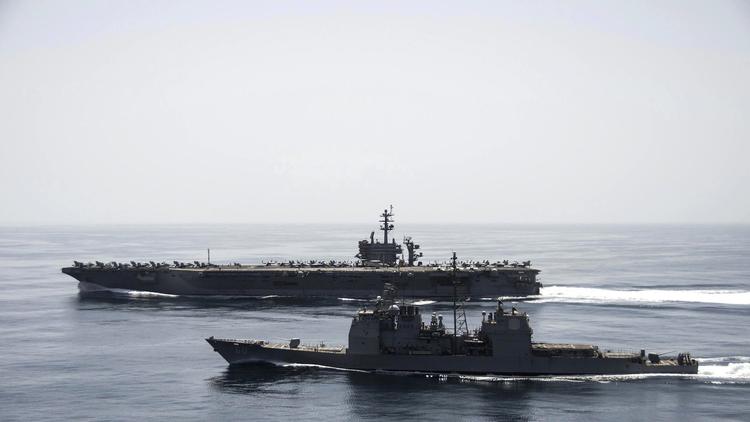 It's an Obama world.
The Obama State Department today refused to condemn the seizure of a Marshall Islands ship by the Iranian regime.
Jeff Rathke from the State Department briefing refused to condemn the actions:
Reporter: What do you consider the Iranian act? Is it a — an act of piracy, act of violence?

Rathke: Again, I'm — this I think is underway. I'm not going to apply an adjective to it right now. We are following the situation very carefully, but I'm not going to…

Reporter: But do you condemn it?

Rathke: Well, again, we're gathering more information. I don't have further reaction at this point. Yes, Brad?
The Marshall Islands, a small country that gained independence from the U.S. in 1986, will almost definitely have to rely on the U.S. to retrieve a cargo ship flying its flag that was commandeered Tuesday by Iran's Navy, apparently in Iranian waters.
http://www.thegatewaypundit.com/2015/04/obama-state-dept-refuses-to-condemn-seizure-of-cargo-ship-by-iran/