Obama's Climate Scam Under Investigation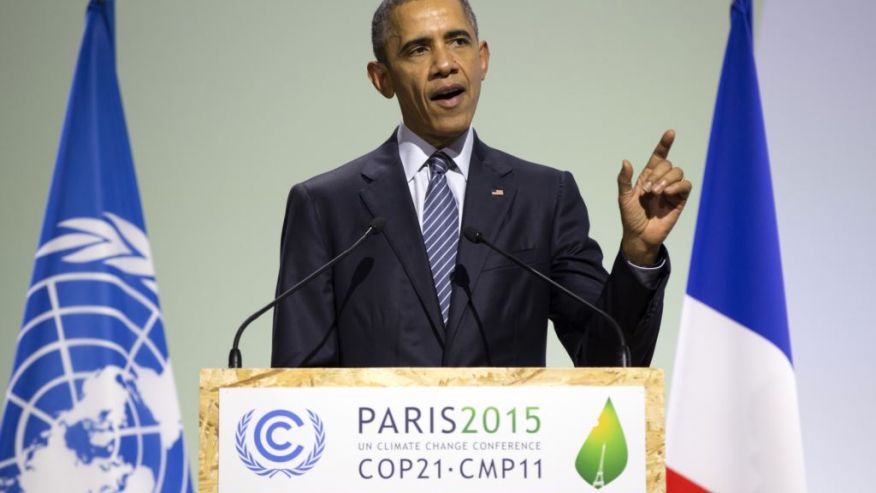 The House science committee is expected to take the Obama administration to task on Tuesday for intentionally trying to undermine scientific research on climate change at the United Nations when it didn't suit the former president's climate change agenda.
New evidence was brought to the committee's attention over the weekend that Republicans say show that the Obama administration rushed out a study by the National Oceanic and Atmospheric Administration to counter scientific research done by the United Nations that showed global warming had taken a temporary "hiatus" in the 2000s.
The new findings show that the committee was "justified" in launching its investigation last year into the NOAA study, said committee aides on a call with reporters Monday. The evidence is expected to be discussed at an oversight hearing the committee is holding Tuesday.
The evidence comes from Dr. John Bates, the agency's former climate change data czar, who suggested that the study was published "to discredit the notion of a global warming hiatus," and rushed to publication in order "to influence national and international deliberations on climate policy," according to the science committee.
Bates said in a blog post Saturday, and subsequent newspaper interviews published Sunday, that he was never consulted on the paper's findings, even though he was in charge of ensuring the integrity of NOAA's climate data.
Bates wrote in his blog that it is the "most serious example of a climate scientist not archiving or documenting a critical climate dataset … purporting to show no 'hiatus' in global warming in the 2000s."
He added that the findings drew intense "criticism from other climate scientists, who disagreed with [its] conclusion about the 'hiatus,'" while spurring a GOP-backed investigation into "the timing of the report, which was issued just prior to the Obama administration's Clean Power Plan submission to the Paris Climate Conference in 2015."
The Science, Space and Technology Committee had scheduled a hearing Tuesday on the Environmental Protection Agency, called "Making the EPA Great Again." But aides said Monday to expect the hearing to also cover the new findings on the NOAA study.
The committee said it's hopeful that Bates' "disclosures" will "stiffen President Trump's determination to enact his pledges to reverse his predecessor's 'green' policies, and to withdraw from the Paris deal – so triggering an intense political row."
http://www.washingtonexaminer.com/house-science-committee-to-probe-obamas-dirty-climate-report/article/2614085