Obama's "Justice" Dept Sues NJ Township for Rejecting Mosque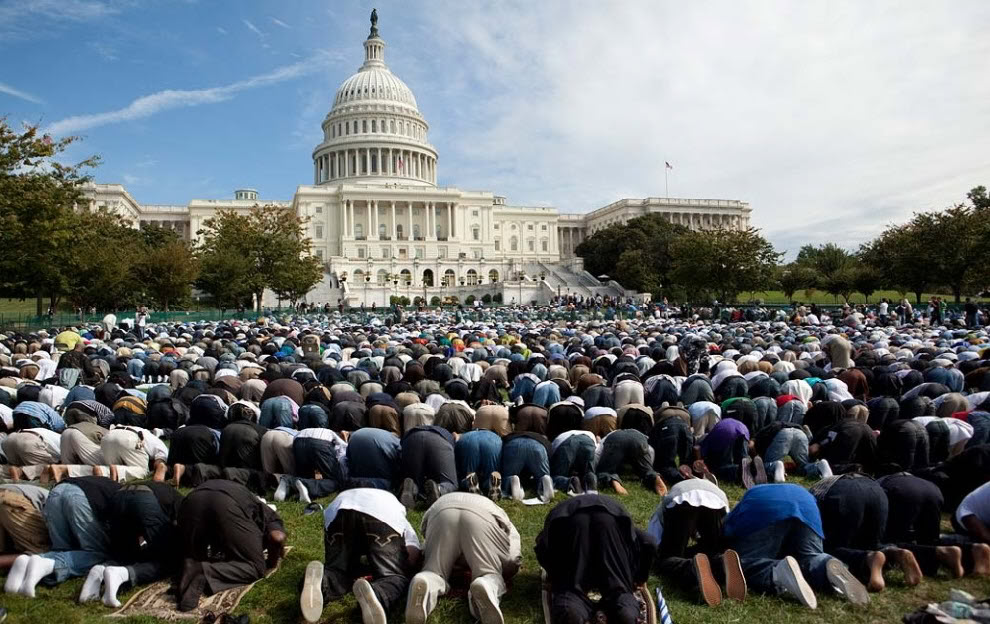 The Justice Department announced on Tuesday it is suing Bernards Township, N.J., because it denied zoning approval for the Islamic Society of Basking Ridge to build a mosque on land it owns.
The township in December unanimously voted down the Islamic Society's application to build a mosque, which the Justice Department says violates the Religious Land Use and Institutionalized Persons Act.
In the complaint, filed in the U.S. District Court for the District of New Jersey, the department said the denial was discriminatory based on the Islamic Society's members' religion. The denial imposed a substantial burden on the Islamic Society's religious exercise, according to the complaint, it said.
The complaint also alleged that the township violated the law "by amending its zoning ordinance in a manner that imposes unreasonable limitations on all religious assemblies."
According to Justice Department officials, the land where the Islamic Society wanted to build the mosque is located in a zone that permitted construction of places of worship as a matter of right at the time of the zoning request.
"As alleged in the complaint, Bernards Township has treated the Islamic Society of Basking Ridge differently than other houses of worship," said U.S. Attorney for New Jersey Paul Fishman in a statement. "RLUIPA ensures that municipalities must treat religious land use applications like any other land use application. But here, township officials kept moving the goalposts by using ever-changing local requirements to effectively deny this religious community the same access as other faiths."
Bernards Township is a township of roughly 25,000 people located in less than 40 miles southwest of New York City.
http://www.washingtonexaminer.com/justice-dept.-sues-nj-township-for-rejecting-mosque/article/2608042