On Common Core, Jeb Bush is a Party of One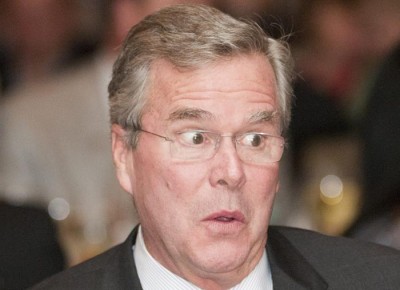 The Republican flip-flop on the Common Core is nearly complete.
On Thursday, New Jersey Gov. Chris Christie officially pulled the plug on any support he had left for the Common Core.
He joins the ranks of other GOP presidential candidates who supported, then ditched, the controversial education standards after a sustained conservative backlash: Louisiana Gov. Bobby Jindal, once a Common Core supporter, is now suing the federal government over the academic standards in math and English. Former Arkansas Gov. Mike Huckabee previously supported Common Core, but in August, he called for an end to the fighting over the standards. But now that he's running for president, he's tweeting, "Kill Common Core. Restore common sense." Wisconsin Gov. Scott Walker also supported the Common Core during his first term as governor, but has since called for replacing the standards and aligned tests.
Virtually every 2016 Republican presidential candidate has turned against the education standards, other than former Florida Gov. Jeb Bush.