Pew: Muslim population in U.S. to double by 2050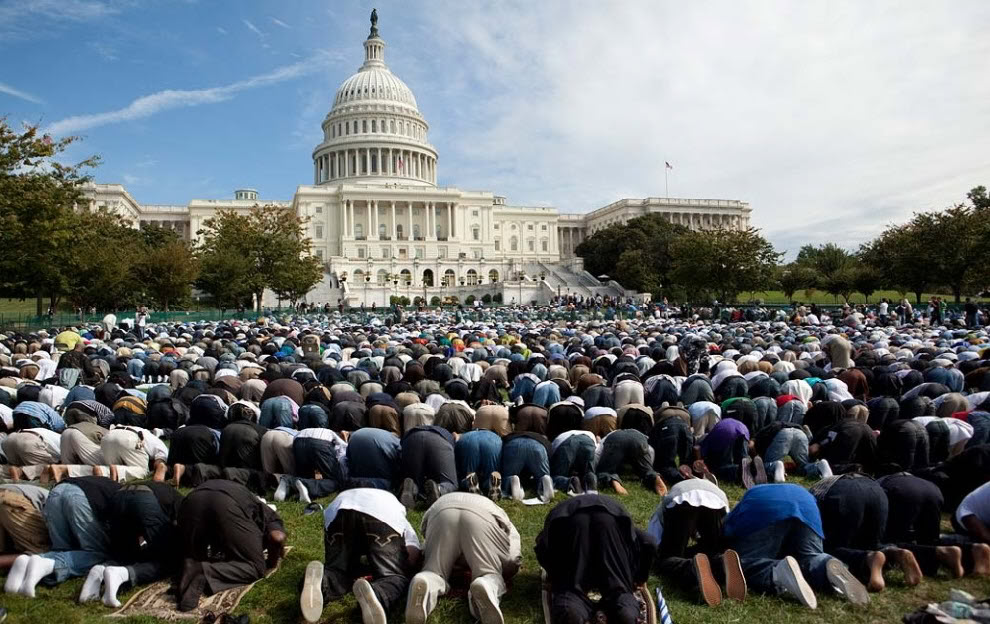 Excerpts from Muslims and Islam: Key findings in the U.S. and around the world from the Pew Research Center:
Here are answers to some key questions about Muslims, compiled from several Pew Research Center reports published in recent years:

Islam is currently the world's second-largest religion (after Christianity), it is the fastest-growing major religion. Indeed, if current demographic trends continue, the number of Muslims is expected to exceed the number of Christians by the end of this century.

How many Muslims are there in the United States?

In 2015, according to our best estimate, there were 3.3 million Muslims of all ages in the U.S., or about 1% of the U.S. population. Pew Research Center's 2014 Religious Landscape Study (conducted in English and Spanish) found that 0.9% of U.S. adults identify as Muslims. A 2011 survey of Muslim Americans, which was conducted in English as well as Arabic, Farsi and Urdu, estimated that there were 1.8 million Muslim adults (and 2.75 million Muslims of all ages) in the country. That survey also found that a majority of U.S. Muslims (63%) are immigrants.

Our demographic projections estimate that Muslims will make up 2.1% of the U.S. population by the year 2050, surpassing people who identify as Jewish on the basis of religion as the second-largest faith group in the country (not including people who say they have no religion).

A recent Pew Research Center report estimated that the Muslim share of immigrants granted permanent residency status (green cards) increased from about 5% in 1992 to roughly 10% in 2012, representing about 100,000 immigrants in that year.

While it does not change the global population, migration is helping to increase the Muslim population in some regions, including North America and Europe.
https://creepingsharia.wordpress.com/2017/05/30/pew-us-muslim-pop-double-2050/