Police: Gay YouTube Star Faked Hate Crime Against Himself
More fake "hate" crimes set up by homosexual mental cases.
Calum McSwiggan, an LGBT lifestyle YouTuber, posted a picture on Facebook, Instagram, and Twitter saying that he had been the victim of an anti-gay attack in West Hollywood. McSwiggan claimed to have been attacked by three men and suffered broken teeth and required stitches.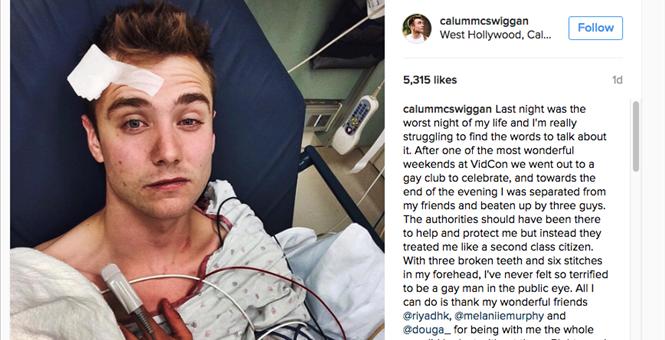 According to the L.A. County Sheriff's Department, however, the only person bashing McSwiggan was himself. A statement released by the department said that McSwiggan's injuries were self-inflicted, and a booking photo seems to corroborate this claim. McSwiggan was arrested for vandalizing a car.
"Responding deputies were unable to substantiate the assault. Mr. McSwiggan, who had no visible injuries, was subsequently arrested after deputies observed him vandalizing a car in the 8900 block of Santa Monica Boulevard. After being booked and photographed, Mr. McSwiggan was placed into a cell by himself at West Hollywood Station. Mr. McSwiggan was then observed injuring himself with the handle and receiver to a payphone inside the cell. Medical personnel were summoned and Mr. McSwiggan was transported to a local hospital for treatment."
The booking photo: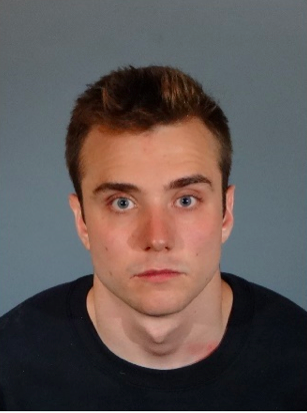 http://townhall.com/tipsheet/christinerousselle/2016/06/29/youtube-star-fakes-hate-crime-against-himself-n2185416