Police: Illegal Alien Strangled Man to Death in North Carolina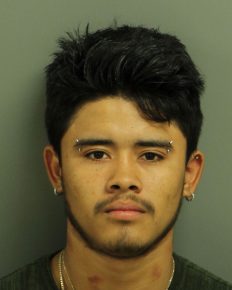 Federal immigration officials want to deport the Salvadoran 18-year-old charged with murdering a man whose body was found Sunday on a Raleigh greenway trail.
The exact immigration status of Jose Humberto Lara-Pineda, 18, wasn't immediately clear.
The Department of Homeland Security filed paperwork saying that records in a federal database and the subject's own statements lead officials to believe that he either "lacks immigration status or notwithstanding such status is removable."
Lara-Pineda, of the 3000 block of Brentwood Road, is accused of killing Fredys Odilo Del Cid Ramos, 28, who died of an apparent strangulation, according to a release sent by Raleigh police.
Cyclists found the body along the Capital Area Greenway near the Pines of Ashton Apartments.
Del Cid-Ramos' family said they don't know what Del Cid-Ramos was doing on the greenway. They also said they don't know Lara-Pineda or of any connection between Del Cid-Ramos and Lara-Pineda.
The Homeland Security requests asks local authorities to hold Lara-Pineda for up to 48 hours after the judicial system has finished with him to allow immigration authorities to pick him up.
http://www.illegalaliencrimereport.com/murder/police-illegal-alien-strangled-man-to-death-in-north-carolina/