Putin thanked Trump and the CIA in a phone call today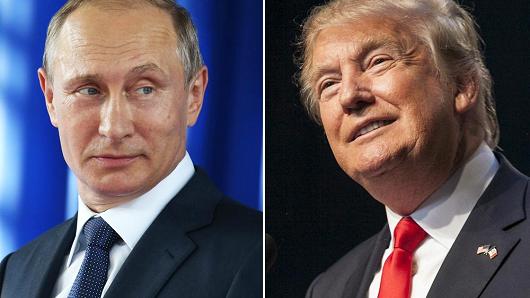 According to the Kremlin, Putin thanked Trump for the tip from the CIA that helped authorities thwart a terror attack in Russia.
They spoke on the phone this morning:
Russian President Vladimir Putin telephoned U.S. President Donald Trump Sunday to thank him for a CIA tip that helped thwart a series of bombings in St. Petersburg, the Kremlin said.

During the call, the two leaders' second in three days, Putin expressed gratitude for the CIA information. The Kremlin said it allowed Russia's top domestic security agency to track down a group of suspects that planned to bomb Kazan Cathedral and other crowded sites this weekend.

"The information received from the CIA proved sufficient to find and detain the criminal suspects," the Kremlin said.

It added that Putin asked Trump to convey gratitude to the CIA and assured him that "if the Russian intelligence agencies receive information about potential terror threats against the United States and its citizens, they will immediately hand it over to their U.S. counterparts via their communications channels."
No word on whether he'd stop interfering in our elections, so it's unlikely that'll stop. I wonder if Trump asked Putin for tips on how to get rid of that meddlesome special counsel.
http://therightscoop.com/putin-thanked-trump-and-the-cia-in-a-phone-call-today/