Saudi deputy crown prince says "Donald Trump a true friend of Muslims" after White House meeting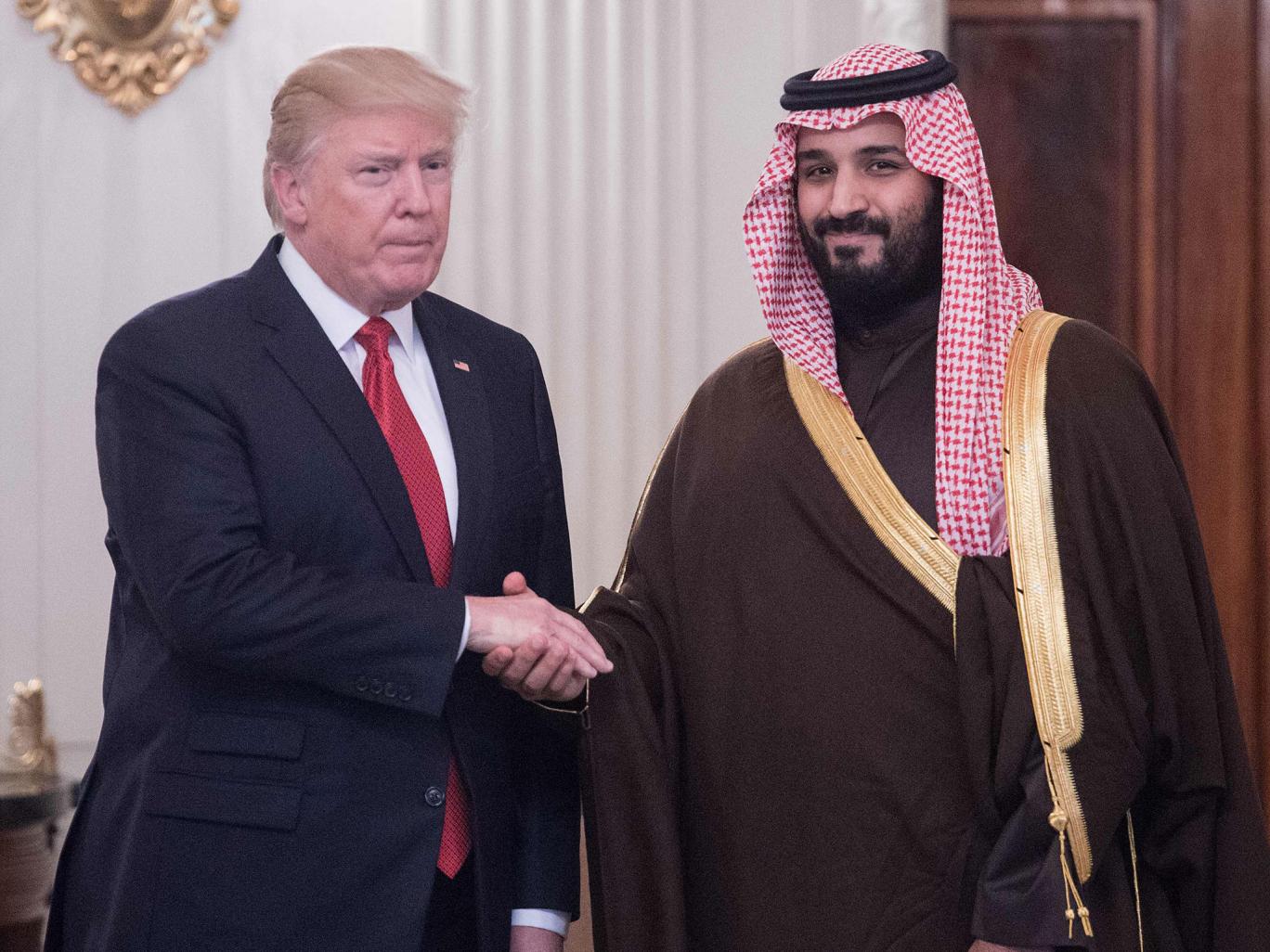 Saudi Arabia's deputy crown prince has hailed Donald Trump as a "true friend of Muslims" and said he does not believe the President's controversial immigration ban targets Islam.
… "President Trump expressed his deep respect for the religion of Islam, considering it one of the divine religions that came with great human principles" …
Saudi Arabia has been accused of fueling Islamist [terrorism] with its adherence to fundamentalist Wahhabism and funding foreign mosques and schools that spread the ideology, sparking criticism from German intelligence services in a recent report.
Mr Trump was criticised for omitting the Kingdom from the six predominantly Muslim countries included in his second attempted immigration ban.
It claims to be "protecting the nation from foreign terrorist entry into the United States" but opponents have pointed out that the nations linked to most atrocities, including Saudi Arabia, Pakistan and Egypt, are not barred.
Almost 3,000 people died in the attacks on 11 September 2001, the world's deadliest ever terror attack, which was carried out by 15 hijackers from Saudi Arabia, two from the United Arab Emirates, one from Egypt and one from Lebanon.
http://www.independent.co.uk/news/world/americas/us-politics/saudi-arabia-donald-trump-deputy-crown-prince-mohammed-bin-salman-true-friend-muslims-white-house-a7630546.html