Surprise! Anti-Israel J-Street Group Elects Muslim as President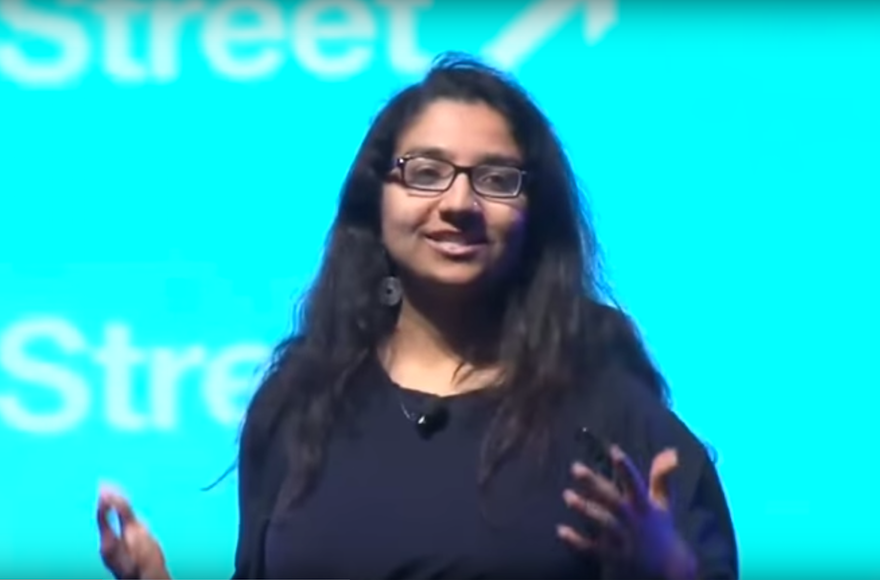 J-Street calls itself the organization that "gives political voice to mainstream American Jews and other supporters of Israel" but it is far from a pro-Israel group. In 2010 it was revealed that radical far left billionaire George Soros had donated $245,000 to the leftist organization in 2008, and another $500,000 in subsequent years.
Co-founder Daniel Levy was caught on tape telling an audience that the creation of Israel was "an act that was wrong."
Now this…
J Street U, campus arm of J Street, just elected its first Muslim president.
Amna Farooqi speaking at J Street's 2015 National Conference. (Screenshot: YouTube)
Israel National News reported:
J Street U, the campus arm of liberal Jewish advocacy group J Street, has elected a Muslim-American as president of its national student board.

Amna Farooqi, a 21-year-old rising senior at the University of Maryland, was "decisively" voted to head the board during elections at J Street U's Summer Leadership Institute in Washington, D.C.

The child of Pakistani parents, Farooqi grew up in a Washington suburb in a fairly religious Muslim home, she told Haaretz.

Although, she "had a lot of Jewish friends and felt connected to that," Farooqi noted, she grew up "in a household sympathetic to the Palestinian cause," where, "the Palestine-Israel conflict was always the elephant in the room."

Interested in "ending this conflict," Farooqi said she felt a responsibility to "understand all sides."

During her freshman year of college, she got involved with University of Maryland's J Street U chapter, began going to Hillel, and taking courses on Israel.
http://www.thegatewaypundit.com/2015/08/surprise-israel-bashing-jewish-group-elects-muslim-as-president/