Ted Cruz in control in Iowa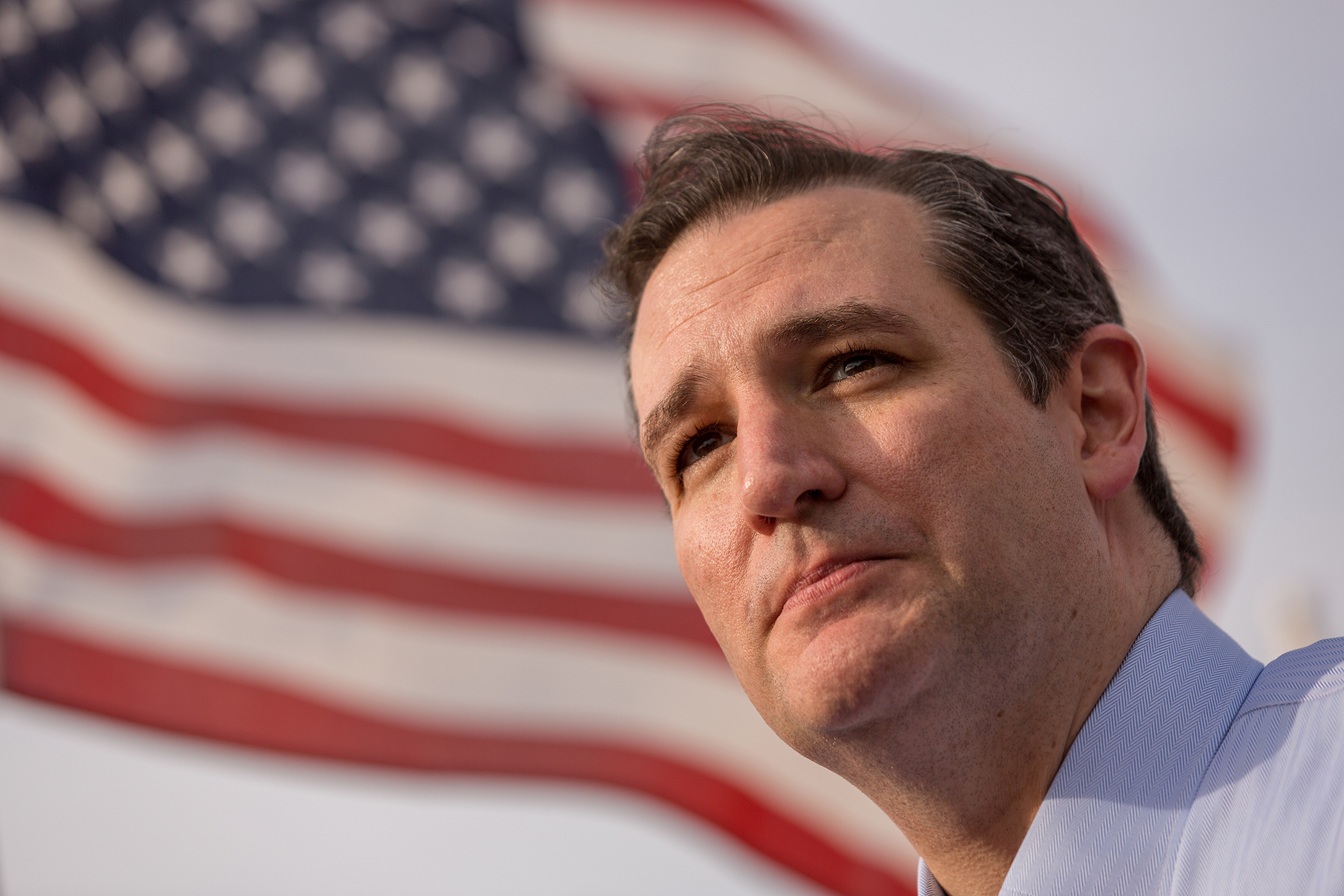 Ted Cruz has assembled an impressive presidential campaign structure in Iowa, veteran political observers here say, with one going so far as to describe Cruz's campaign as perhaps "the most sophisticated" the first in the nation caucus state has ever witnessed.
Because of that grass roots organization, Cruz is primed to maintain his recent surge in the polls and win the Iowa Republican caucuses in five weeks, those observers say.
Cruz, the Tea Party firebrand and first term U.S. Sen. from Texas, was the first Republican candidate to enter the presidential race, on March 23. Nine months later, he has overtaken longtime front-runner Donald Trump in several polls published recently in Iowa, including a 10 percentage-point lead in the highly regarded Iowa Poll.
In Iowa, Cruz has appealed to the state's abundance of evangelical Republicans and attempted to tap into the anti establishment sentiment that pervades Republican voters this year.
Cruz's success also stems from a massive and innovative campaign structure, according to Iowa campaign veterans.
Cruz "has probably put together one of the most sophisticated, if not the most sophisticated, organizational efforts this state has ever seen," said Dave Nagle, a three term Democratic member of Congress and now a lawyer in Waterloo.
Doug Gross, who led Mitt Romney's 2008 presidential campaign in Iowa and has served on numerous other campaigns, called Cruz's the best campaign operation among the 2016 candidates.
"Frankly it's a textbook operation how to win a caucus campaign," Gross said.
Volunteers
Cruz started his Iowa campaign by solidifying support among Tea Party voters, the bloc that launched his election to the U.S. Senate in 2010, according to Catherine Frazier, the national press secretary for Cruz's campaign. Then, Frazier said, Cruz courted evangelical voters, libertarians and even moderates.
Cruz's campaign has a chairperson in each of the state's 99 counties many with several co chairs — more than 2,000 volunteers, and a network of pastors advocating for Cruz, according to Frazier.
The campaign conducted an effective voter targeting effort among various ideologies within the Republican Party and waited to pick off voters who in recent weeks have peeled off from supporting Trump and Ben Carson, said Nagle and Gross.
"What (Cruz) planned is working precisely to his desires," Gross said.
John Stineman, who led Steve Forbes's presidential campaign in Iowa in 2000 and has worked 14 years as a consultant, described Cruz's campaign as similar to the data-driven, history making effort Barack Obama employed here in 2008 and 2012.
"It's a very elaborate, very aggressive, very well informed grass roots swarming strategy," Stineman said.
Cruz also has won the endorsement primary in Iowa. With the state's top elected Republicans U.S. Sens. Chuck Grassley and Joni Ernst and Gov. Terry Branstad pledging to stay out of the endorsement game, Cruz's scored a trifecta with endorsements from staunch conservative U.S. Rep. Steve King, social conservative leader Bob Vander Plaats and conservative radio host Steve Deace.
"One thing that's incredible is that this started off as a race with everyone looking at Sen. Cruz as a Tea Party candidate," Frazier said. "And here we are today.. he is viewed as not only a Tea Party candidate but an evangelical candidate. And that's incredibly important in Iowa."
The efforts appear to be paying off.
Cruz's polling average in Iowa on Nov. 1, as calculated by Real Clear Politics, still was in the single digits at 9.6 percent, fourth best in the expansive Republican field.
That polling average in the past two months has more than tripled to 30.2 percent, which leads all Republicans.
While other Republican candidates have surged to the top of the GOP field and then faltered — think Scott Walker and Carson ,, observers in Iowa said they think Cruz is better positioned to remain strong in the race through the Feb. 1 caucuses.
'I'd be shocked if he doesn't win going away," Gross said of Cruz. "He built his organization, then he developed his narrative, and that organization captured the narrative, while others are still trying to build a narrative. And it's too late to build a narrative."
Cruz could get "Huckabee type numbers," Stineman said, referring to Mike Huckabee's then record setting 2008 victory in the Iowa caucuses. Stineman said Cruz appears to be solidifying a healthy percentage of the state's most conservative voters, while several candidates, Marco Rubio, Jeb Bush, Chris Christie and John Kasich, for example, all appear to be competing for more moderate Republican voters.
"Failure for one of those folks to really take off and get Romney like numbers, I think that's to Cruz's benefit," Stineman said. "It points to why he's not only in the lead, but why he's, I think, at this point favored to win."
Cruz, however, cannot spend the next five weeks coasting to a victory in Iowa, observers cautioned.
That which so many Republican voters like about Cruz, his willingness to rankle even his Republican colleagues in the U.S. Senate, also upsets some Republicans, Stineman noted.
And Nagle said there exists the threat that Cruz is peaking too early. Now that Cruz is battling for the top spot in the polls, the focus from media and voters will intensify, Nagle said.
"I used to be widely quoted with the 'Nagle's three rules for success in the Iowa caucus.' Rule No. 1 is organize, rule No. 2 is organize, and rule No. 3 is get hot at the end," Nagle said. "If (Cruz) has any danger right now, it's he's gotten hot too early. He'd be much better to be peaking in the second or third week of January."
And yet Nagle thinks, thanks in large part to that campaign organization that has helped solidify conservative voters, Cruz is in position to sustain his recent polling numbers and be competitive on caucus night Feb. 1 and even after the presidential primary process leaves Iowa.
"He's in prime position to do very well here," Nagle said. "And I also think he's in prime position to do very well on Super Tuesday.
"He's the real deal."