Trump Defends Eminent Domain – Power of Government to Seize Private Property Without the Owner's Consent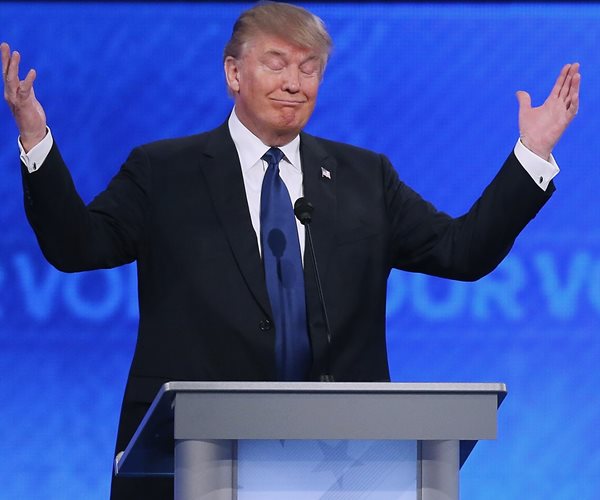 Donald Trump defended eminent domain Saturday during the Republican presidential debate in New Hampshire, saying that it was "an absolute necessity for a country, for our country.
"Without it, you wouldn't have roads," he told the audience at St. Anselm College in Manchester. "You wouldn't have hospitals. You wouldn't have anything. You wouldn't have schools. You wouldn't have bridges. You need eminent domain."
He said that homeowners "get a fortune" when their property is taken through eminent domain.
"They get at least fair-market value — and if they are smart, they'll get two or three times the value of their property."
But Jeb Bush then bashed Trump for a case in which an Atlantic City homeowner sued him in the 1980s for trying to take her home for a parking lot for his casinos. The resident won the case.
"What Donald Trump did was use eminent domain to try to take the property of an elderly woman on the strip in Atlantic City," Bush said. "That is not public purpose. That is downright wrong."
Trump then responded, "Jeb wants to be a tough guy tonight."
http://www.newsmax.com/Headline/donald-trump-defends-eminent-domain-necessary/2016/02/06/id/713089/