Trump explains his degrading comments on women: "I never thought I would run for office"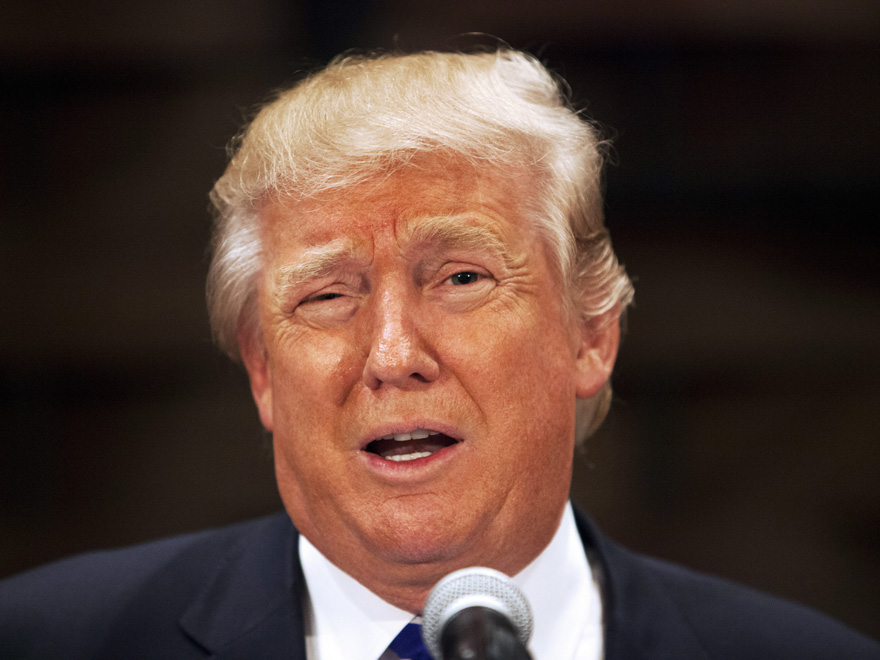 Donald Trump on Monday defended his past controversial remarks on women, saying they date from his time as a celebrity entertainer.
Radio host Charlie Sykes challenged the Republican presidential front-runner during an interview on WTMJ in Milwaukee, asking whether the rules are different for celebrities when it comes to insulting women.
"The rules aren't different, but certainly I never thought I would run for office," Trump responded before the host finished asking the question.
"Many people, you know, Howard Stern would interview me, and everybody would be having fun and the women would be laughing," Trump said.
Trump's controversial remarks toward women, some of which he has made during his presidential campaign, have been cited by his opponents and used in at least one attack ad. Opponents of the businessman have sounded the alarm about polls showing Trump losing women by large margins in a hypothetical match-up against Democratic front-runner Hillary Clinton.
In the interview, Trump said he has always treated women well as a businessman, putting many in executive positions.
"I thought this was actually a dead issue until I just spoke to you," Trump said when pressed about his remarks on women, including his feud with Fox News anchor Megyn Kelly, whom he has taken to calling "crazy Megyn" on Twitter.
"Really?" Sykes responded.
"I'd rather be talking about trade; I'd rather be talking about, you know, the things I'm best at: border security," Trump said, pivoting to other campaign topics.
The 17-minute interview didn't end there.
Sykes questioned why conservatives in the state shouldn't consider Trump to be a "giant fraud," mentioning his past donations to top Democrats, his criticism of former President Ronald Reagan in a book and previous support for single-payer healthcare, abortion rights and gun control.
"As a businessman, I never even thought of many of the things you're talking about. I was never even asked questions about many of the things you're talking about," Trump responded, adding that he gave money "to all politicians."
"I never thought I was going to be running for office," Trump added.
Trump appeared surprised when the host of the show noted that he was a declared opponent of the candidate.
"Mr. Trump, before you called into my show, did you know that I'm a #NeverTrump guy?" Sykes asked near the end of the interview.
"That I didn't know," Trump responded. "But I assume you're also an intelligent guy. I know you're an intelligent guy and you understand what's going on: Our country is getting ripped off left and right by every country we do business with."
Trump is campaigning against rivals Sen. Ted Cruz (Texas) and Gov. John Kasich (Ohio) heading into the Wisconsin primary on April 5.
Trump defended sharing an unflattering photo of Cruz's wife, Heidi, last week on Twitter.
http://www.newsmax.com/Headline/ted-cruz-donald-trump-terrified-debating/2016/03/28/id/721243/