Trump invites Fatah terrorist leader Mahmoud Abbas to the White House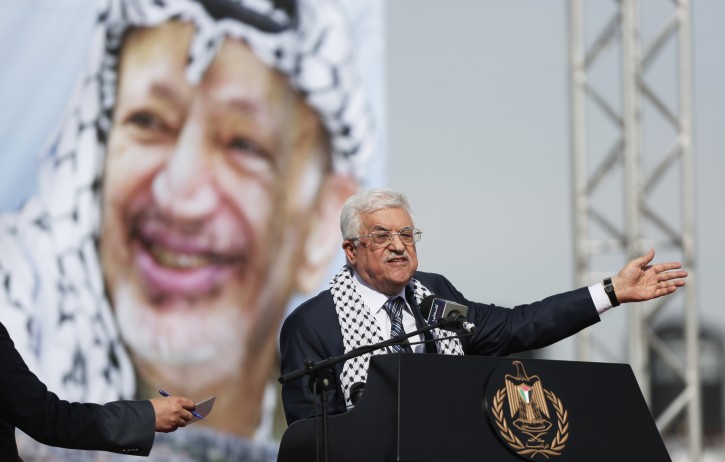 President Donald Trump invited [PLO Fatah] chairman Mahmoud Abbas to the White House during their telephone conversation on Friday, Abbas's spokesman said.
"President Donald Trump invited President Abbas to visit the White House very soon," the spokesman, Nabil Abu Rudeineh, said after the phone call, according to Haaretz.
The phone call was the first contact between the two leaders. A PA spokesperson quoted by the newspaper said Trump initiated the conversation and Abbas was planning to state his commitment to working with the president for "peace".
The announcement of the conversation came following a report that Jason Greenblatt, Trump's special representative for international negotiations focusing on the Arab-Israeli conflict, will visit Israel next week.
Channel 2 News reported that Greenblatt's visit aims to help determine the Trump administration's policy on Jewish communities in Judea and Samaria.
Trump has prioritized the issue of Israel-PLO "peace", naming both Greenblatt as well as his son-in-law, Jared Kushner, to be in charge of the "peace process" [with Muslim terrorists].
http://www.israelnationalnews.com/News/News.aspx/226497