Trump Jr. Communicated With WikiLeaks Before Election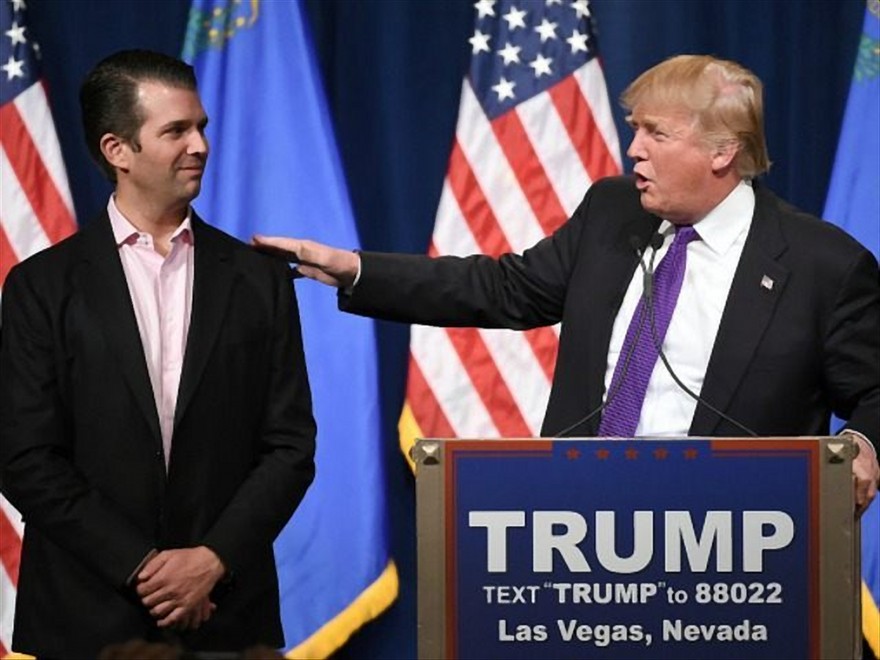 Donald Trump Jr. secretly communicated with WikiLeaks leading up to the election last fall, according to a new report.
The organization published classified and/or leaked content on its website, including emails from the Democratic National Committee that painted Hillary Clinton and others in a bad light.
The Atlantic reported Monday that someone at WikiLeaks communicated with Trump Jr. on several occasions via direct messages on Twitter. The messages began last September and ended this July, although Trump Jr. stopped responding last October.
The first communication, according to The Atlantic, occurred Sept. 20, 2016.
"A PAC run anti-Trump site putintrump.org is about to launch. The PAC is a recycled pro-Iraq war PAC. We have guessed the password. It is 'putintrump.' See 'About' for who is behind it. Any comments?" WikiLeaks wrote.
That website was started by tech entrepreneur Rob Glaser and was bankrolled by the Progress for USA Political Action Committee.
"Off the record I don't know who that is, but I'll ask around. Thanks," Trump Jr. responded the following day.
In the months that followed, WikiLeaks would ask Trump Jr. for favors or provide information to him. Trump Jr. did not respond to every message, The Atlantic reported. Among WikiLeaks' requests were:
Asking for President Donald Trump's tax returns. Trump Jr. did not respond.
Asking that President Trump request WikiLeaks founder Julian Assange be appointed Australian ambassador to the U.S. Trump Jr. did not respond.
Asking that President Trump tweet a link to WikiLeaks' trove of stolen and leaked documents. President Trump posted a tweet 15 minutes later that praised WikiLeaks (it did not contain the link). Trump Jr. tweeted out the link two days later.
Trump Jr.'s lawyers gave the Twitter messages to congressional investigators as they dig into whether the Trump campaign colluded with Russia in any way.
Trump Jr. has come under fire for meeting with Russians at Trump Tower in the summer of 2016, a meeting that was set up on the premise of providing damaging information about Clinton to the Trump camp.
https://www.newsmax.com/Politics/wikileaks-donald-trump-jr-emails-twitter/2017/11/13/id/825877/